Our People
Overview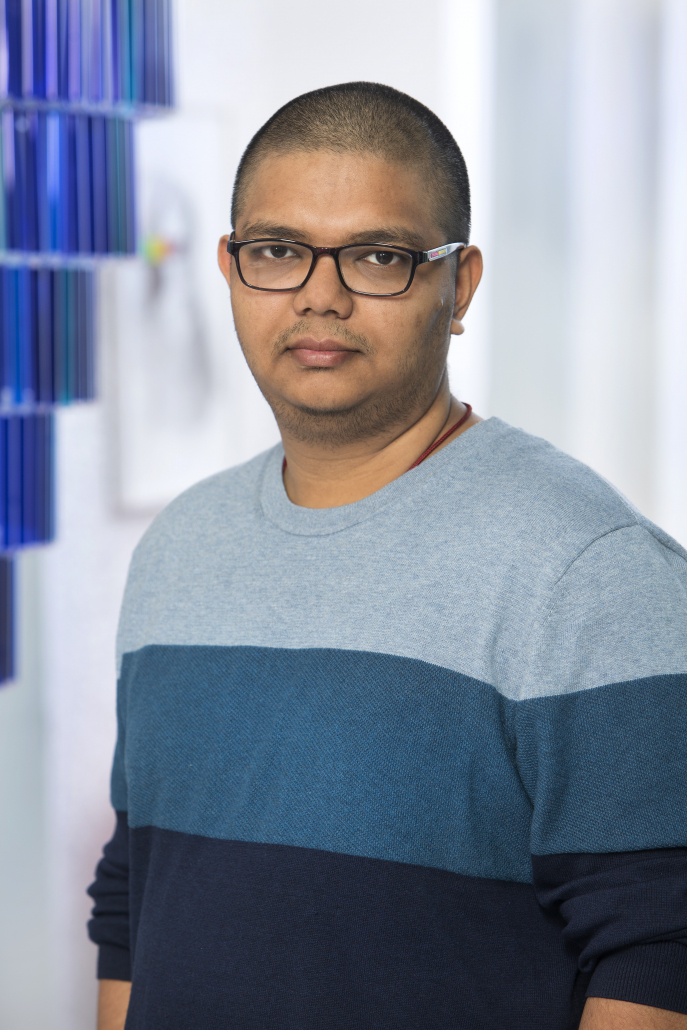 Swatchith Lal
PhD Researcher
Swatchith received his Bachelor of Technology degree (2012) in Mechanical Engineering from Jawaharlal Nehru Technological University-Hyderabad and his Master of Technology degree (2015) in Industrial Metallurgy from National Institute of Technology-Warangal, India. During his masters he developed interest on thermoelectrics and worked on nano-structured Tin-selenides for thermoelectric and photo electrochemical applications.
Currently, Swatchith is a PhD student under the supervision of Dr. Kafil M. Razeeb with Advanced Energy Materials Group in Tyndall National Institute. His research focuses on the development of materials and fabrication of micro-thermoelectric devices for power generation and thermal management of photonic devices. He has been actively working on thermal management of photonic devices using micro-thermoelectric coolers. And also been working on power generation from human body heat to power various vital sensors to monitor heart for cardiovascular diseases.
His work is a financed by European Commission's H2020 projects, TIPS and SmartVista. His research interests include – Thermoelectric materials, MEMS fabrication, Thermal management and Energy harvesting.