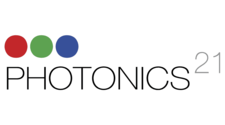 PIXAPP is the world's first open-access Photonic Integrated Circuit (PIC) Assembly and Packaging Pilot line, and helps users exploit the breakthrough advantages of PIC technologies.
About
Overview
Capabilities
News
Contact
Login Area
About
PIXAPP is the world's first open-access Photonic Integrated Circuit (PIC) Assembly and Packaging Pilot line, and helps users exploit the breakthrough advantages of PIC technologies.
PIXAPP consists of a highly-interdisciplinary team of Europe's leading industrial & research organisations, and provides users with single-point access to PIC assembly and packaging.
The Pilot Line Gateway Office is PIXAPP's the easy-access interface for external users, and is located at the Tyndall National Institute, in Ireland. The Gateway is managed by an experienced team, including technical experts to review incoming user requests, and project managers to organise the PIXAPP supply chain.
PIXAPP bridges the 'valley of death' often associated with moving from prototyping to low-volume fabrication, by giving companies an easy-access route to transferring R&D results to the market.
Overview
Photonic Integrated Circuits (PICs) have the potential to bring the photonic methods and technologies to mass markets in Communications, Healthcare and Security sectors.
PIXAPP provides the full range of assembly and integration technologies needed to package these multifunctional PIC devices, across all stages of manufacturing – from prototyping to medium scale manufacture.
Capabilities
PIXAPP's broad technology offering ensures that users have a single facility wherein they can find the technologies and expertise needed to support their full packaging requirements.
PIXAPP  has the capacity to manage multiple users simultaneously, ensuring fast process cycle-times and minimum delays between incoming user orders and delivery of packaged PICs.
News
PIXAPP Pilot Line at World Technology Mapping Forum 2019
Peter O'Brien, Director of European Photonic Packaging Pilot Line and Head of Group, Photonics Packaging, Tyndall National Institute  presented PIXAPP Pilot Line and the global packaging challenges  for integrated photonics at World Technology Mapping Forum 2019 on 13th June in Berlin, Germany.
The presentation highlighted the current status of packaging technologies for integrated photonics, how packaging fits within the overall integrated photonics ecosystem, especially in relation to manufacturing, and key features of the packaging technology roadmap. The talk also reviewed international initiatives to address scale-up of packaging technologies, in particular PIXAPP Pilot Line which aim to address the transition from laboratory prototypes to low-to-medium volume manufacturing.
The goal of this international gathering was to update and discuss the first draft of Integrated Photonic Systems Roadmap – International (IPSR-I), looking ahead to the global technology needs as far ahead as 2040.
PIXAPP Pilot Line's Building Block Reference PICs are now available.
The PIXAPP Pilot Line for Photonic Packaging and Assembly is pleased to announce that it will soon be making its Building Block Reference PICs available to interested parties outside of the consortium. The PICs provide standardised optical, electrical and thermal interfaces across the main photonic platforms currently in use: SOI, SiN and InP.  These reference PICs will provide an ideal vehicle for test equipment and assembly providers to validate their technologies with respect to the PIXAPP packaging building blocks, while also encouraging companies adopt the standards developed within PIXAPP.
For more information please contact:
Ana Gonzalez,
PIXAPP Dissemination Manager and R&D Manager at EPIC
Contact
Login Area