IPIC's Education & Public Engagement (EPE) programme covers Educational Engagement, Public Engagement and Personnel Training. We aim to deliver thought-provoking, exciting and stimulating events and activities. 
IPIC pledge to cast the light of knowledge on the future of photonics to help create an equal and diverse culture around physics, technology and engineering.
Photonics is the science and technology of generating, controlling and detecting light. Photonics research uses a part of the Electromagnetic Spectrum, from ultraviolet (UV) light, visible light and infrared (IR) light. This means you can see some photonic technologies with your eyes but other technologies are invisible to the human eye. Photonics can be found in every part of our daily lives from lighting our homes, to medical devices, to communications.
Did You Know? LASER is an acronym for Light Amplification by Stimulated Emission of Radiation. The first laser was demonstrated in May 1960. 
Education Programme
Training the Future of Photonics Researchers
IPIC conduct a range of in-classroom, lab based and virtual interactions. IPIC's education programme starts from an early age by introducing young students to the wonders of light, leading to highlighting career opportunities and finally giving research experience to undergraduate students.
Playing with Rainbows Workshop
This activity is an interactive workshop for senior infants (4-6 years old) and can be adapted to older age groups (up to 8 years). The workshop aims to stimulate an interest in physics, particularly photonics, through a number of mediums including using everyday objects, to explain basic principles of light.
Unlocking Light Workshop
This activity is an interactive workshop for 8 – 12 year olds. The workshop aims to stimulate an interest in physics, particularly photonics, through a number of mediums including using everyday objects, to explain basic principles of light.
STEM Matters Mini-Mag for Primary Planet
Primary Planet is a free magazine for primary school students in Ireland. We worked with News Mag Media to create a mini-magazine all about photonics!
View here!!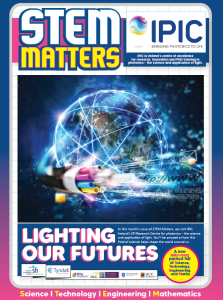 Career Talks
IPIC researchers conduct in-class or virtual talks on their journey to become scientists.
Tyndall & IPIC Internship Programme
The main objective of this programme is to give undergraduate students an immersive research experience to inform them of what a PhD and subsequent research career may involve. Applicants are sought from undergraduate students in all STEM fields from across all universities and institutes of technology in Ireland. Interns work with a world-leading research from IPIC and Tyndall over a 12-week project. In parallel interns are given the opportunity to interact with a development programme which provides a mixture of technical workshops, informational sessions and networking.
"Everything was brilliant. The researchers were very aware of age group and great fun. Thank you."
"The IPIC programme taught me a lot about research, learning, and STEM career options. It also heightened my interest in pursuing post graduate studies."
"A super evening. Very informative without being technically difficult. Thank you."
"The part I enjoyed most was seeing how diverse the labs are."
Did You Know? Fibre optic cables are used to carry information all across the world by sending light signals. There are over 420 under water fibre optic cables in the world stretching 700,000 miles or 1.1 million kilometres.
Public Programme
Bringing Photonics Into Your Everyday
The 2020 Science in Ireland Barometer by Science Foundation Ireland showed that 85% of respondents believe that scientists have a responsibility to share their research findings with the public. As a result IPIC aims to provide engaging activities for the public to get involved in. 
Festivals
IPIC participate in a number of public festivals every year. This includes Cork Science Festival and Culture Night.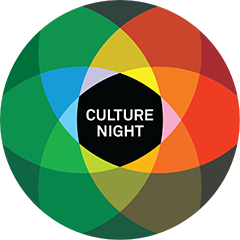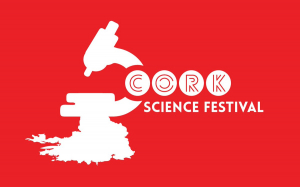 STEM + Art
We believe art is a great medium to share science. We've participated in a number of STEAM exhibitions. Including 'PRISM: The Art and Science of Light' at the Glucksman Gallery and 'Invisible Light' at the Crawford Gallery.
Evening Events
IPIC researchers regularly participate in Bright Club and Pint of Science.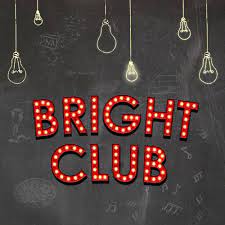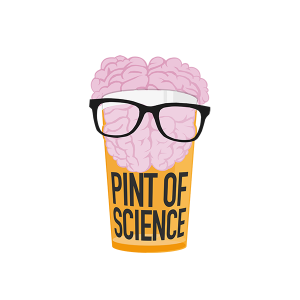 Online Activities
IPIC offer a number of online activities including STEM at Home experiments. Try here.
Really enjoyed it, please do it again!
"The demos were very helpful and the people described the work in simplistic ways that were easy to understand."
"This is serious information presented in a very accessible way."
"It is great in lockdown times to be able to participate in a Science Lecture from my sitting room."
Did You Know? A medical device called a Pulse Oximeter uses light to detect your blood oxygen levels. Each pulse oximeter has two lights – one red light and one infrared (IR) light – and a sensor. Blood containing lots of oxygen absorbs infrared light as the light passes through your body. The sensor will detect less infrared light. This reads as a high blood oxygen percentage.
Personnel Training
Nurturing a Positive Education and Public Engagement (EPE) Culture
IPIC aims to train the best in photonics researchers. In the same way we aim to train the best science communicators. IPIC personnel are encouraged to participate in both internal and external training to improve skills required for science communication. 
"EPE is not only scientists/researchers' responsibility, but a way of donating some of our own time to improve social behaviour and education."
'In my research it is important to understand the general public and end-user perspectives, and my participation in EPE has helped me a lot with that.'
"I am a lot more confident at speaking in front of a crowd than I was when I first went into the PhD. I am more aware of how to communicate to different audiences about my research in an effective way."
"In my opinion, both the general public and the scientific community stand to benefit from improved communication of scientific research."
Contact
For more information or to get involved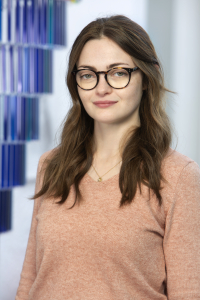 Caitríona Tyndall
Education & Public Engagement Officer
IPIC
Partner Events
Events IPIC Participate In