Our People
Overview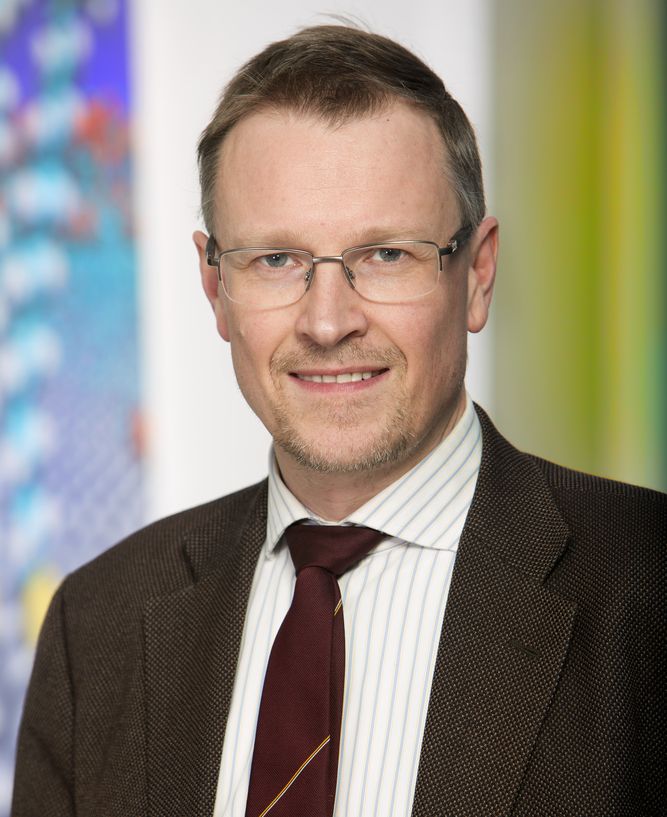 Peter Parbrook
Principal Investigator
Wide bandgap semiconductors have been my research focus for almost all my career. These materials are capable of producing short wavelength visible light for LEDs or Lasers, and are today the enabler for all high efficiency LED lighting, and for Blu-ray disc systems. I undertook my PhD working jointly between the University of Strathclyde and the UK Government funded Royal Signals and Radar Establishment. My area of study was zinc selenide and related II-VI semiconductors, and area that I continued in, working as a Toshiba Fellow, in Kawasaki, Japan, where over four years. On moving to a faculty position at the University of Sheffield, I attracted the funding to purchase and build the III-Nitride semiconductor growth facility, which is now known to be the best material for these systems. There I developed light emitting diodes and lasers, and focused particularly on moving to shorter ultraviolet wavelengths, which have application in medical diagnosis and treatment, and in sterilization (particularly of water). In 2009 I took the opportunity to become a SFI funded Stokes Professor and have been undertaking Nitride Semiconductor research for UV devices at Tyndall since. Here we grow the materials as thin crystal layers using state of the art facilities, and then fabricate devices. We have successfully developed UV LEDs operating at wavelengths as short as 240 nm (for use in a space application) as well as novel methods to create nanostructures investigate routes to improve device performance. Working with a material that then enables high performance systems, for a medical treatment, or to reduce energy usages makes the area a very exciting and satisfying one to work in. IPIC allows one both for focus on the exciting science, and to work together to see its application is systems that will help people and society.
Research
My research expertise is into the development of group III nitride semiconductors for optoelectronic applications.  I am particularly interested in the growth of GaN and related compounds by metalorganic vapour phase epitaxy (MOVPE).  Key areas are the development of new methods to get reduced threading dislocations in device structures and improving the performance of lasers and light emitting diodes, especially those emitting below 360 nm, where current efficiencies are extremely poor.
Prior to moving to UCC I was the Nitride Team Leader in the EPSRC National Centre for III-V Technologies at the University of Sheffield and Reader in the Department of Electronic and Electrical Engineering there.
Currently I am developing a Nitride Materials Research group within the environment of the Tyndall National Institute. We have programmes funded on novel approached to 300-340 nm LEDs (Science Foundation Ireland), Deep 250 nm UV LEDs (European Space Agency) InAlN based transistor reliability (European Space Agency) and for Yellow LEDs (EU Framework 7)
Research Grants
Project
Funding
Body
Start Date
End Date
Award
Development of III-Nitride Material, InAIN/GaN HEMTS
Foreign Industry
01-JAN-12
01-APR-15
€199,998.00
UK Nitrides Consortium Winter Conference 2010
Science Foundation of Ireland
01-NOV-09
31-DEC-15
€6,000.00
Development of High Reliability Microwave Transistors for Space Application.
Irish Research Council for Science, Engineering & Technology (IRCSET)
05-SEP-11
31-MAR-15
€72,000.00
Coupled Deep UV-LEDs for Charge Control of proof.
Foreign Industry
01-JAN-12
01-APR-15
€199,983.00
IRCSET EMPOWER Postdoctoral Fellowship Tomas Sadler
Irish Research Council for Science, Engineering & Technology (IRCSET)
29-NOV-10
28-NOV-12
€79,280.00
Energy for a Green Society (ERG)
European Framework Programme Seven (FP7)
01-JUN-11
01-JUN-14
€220,000.00
AlGaInN materials on semi-polar templates for yellow emission in solid state lighting applications
European Framework Programme Seven (FP7)
01-JUN-12
01-JUN-15
€800,000.00
Advanced Ultraviolet Emitters from InAlN Based Alloy Structures
Science Foundation Ireland
01-MAR-11
28-FEB-15
€868,768.00
SFI Stokes – Engineering Professorship – Prof Peter Parbrook
Science Foundation Ireland
01-APR-09
31-MAY-14
€915,041.00
US-Ireland Collaborative Research on Nano-GaN Power Electric Devices.
Science Foundation of Ireland
01-OCT-14
30-NOV-17
€453,987.00
Publications
Books
Year
Publication
(1996)
Gaijin Scientist.
P J Parbrook; (1996) Gaijin Scientist. Tokyo: British Chamber of Commerce in Japan. [Details]
Other Journals
Year
Publication
(2012)
'Preface: Phys. Status Solidi C 3–4/2012'
Parbrook, Peter J and Martin, Robert W and Halsall, Matthew P (2012) 'Preface: Phys. Status Solidi C 3–4/2012' physica status solidi (c), 9 (3-4) :430-432. [Details]
Book Chapters
Year
Publication
(1993)
'Optical properties of wide bandgap II-VI superlattices'
P J Parbrook and K P O'Donnell ; (1993) 'Optical properties of wide bandgap II-VI superlattices' In: II-VI Semiconductor Compounds. Singapore: World Scientific. [Details]
Conference Publications
Year
Publication
(2013)
223rd ECS Meeting (May 12-17, 2013)
Conroy, Michele (2013) < span> Preparation of Substrates Intended for the Growth of Lower Threading Dislocation Densities within Nitride Based UV Multiple Quantum Wells 223rd ECS Meeting (May 12-17, 2013) [Details]
(2013)
ECS Transactions
Conroy, M. A.; Petkov, N.; Li, H. N.; Sadler, T. C.; Zubialevich, V.; Holmes, J. D.; Parbrook, P. J. (2013) Manipulation of threading dislocation densities within novel nitride based UV multiple quantum wells . In: Vol. 53(2) eds. ECS Transactions Toronto, ON, Canada, , 12-MAY-13 – 16-MAY-13 , pp.39-42   [DOI] [Details]
(2011)
UK Nitrides Consortium
N. Cordero, D. O'Mahony, B. Corbett, P.J. Parbrook (2011) Polarisation Enhanced Tunnel Junctions in InGaN: Prospect for III-N Solar Cell Applications UK Nitrides Consortium Manchester, UK, , 06-JAN-11 – 07-JAN-11 [Details]
(2010)
IWN2010 – Int. Workshop on Nitride Semiconductors
N. Cordero, D. O'Mahony, B. Corbett, P.J. Parbrook (2010) Tunnel Junction Considerations for Monolithic Multijunction Solar Cells Based on InGaN IWN2010 – Int. Workshop on Nitride Semiconductors Tampa, FL, USA, , 19-SEP-10 – 24-SEP-10 [Details]
(2006)
Autumn Meeting of Materials Research Society 2005
Trager-Cowan, Carol and Sweeney, Francis and Wilkinson, A.J. and Trimby, P.W. and Day, A.P. and Gholinia, A and Schmidt, N.H. and Parbrook, P.J. and Watson, IanTrager-Cowan, Carol and Sweeney, Francis and Wilkinson, A.J. and Trimby, P.W. and Day, A.P. and Gholinia, A and Schmidt, N.H. and Parbrook, P.J. and Watson, Ian (2006) Characterization of nitride thin films by electron backscatter diffraction and electron channeling contrast imaging . In: Martin Kuball eds. Autumn Meeting of Materials Research Society 2005 Boston, , 04-DEC-06 – 08-DEC-06 , pp.677-682 [Details]
Peer Reviewed Journals
Year
Publication
(2015)
'Single phase (112¯2) AlN grown on (101¯0) sapphire by metalorganic vapour phase epitaxy'
Dinh, D. V.; Conroy, M.; Zubialevich, V. Z.; Petkov, N.; Holmes, J. D.; Parbrook, P. J. (2015) 'Single phase (112¯2) AlN grown on (101¯0) sapphire by metalorganic vapour phase epitaxy'. Journal of Crystal Growth, 414 :94-99   [DOI] [Details]
(2015)
'Epitaxial lateral overgrowth of AlN on self-assembled patterned nanorods'
Conroy, M.; Zubialevich, V. Z.; Li, H.; Petkov, N.; Holmes, J. D.; Parbrook, P. J. (2015) 'Epitaxial lateral overgrowth of AlN on self-assembled patterned nanorods'. Journal of Materials Chemistry C, 3 (2):431-437   [DOI] [Details]
(2014)
'Enhanced UV luminescence from InAlN quantum well structures using two temperature growth'
Zubialevich, Vitaly Z and Sadler, Thomas C and Dinh, Duc V and Alam, Shahab N and Li, Haoning and Pampili, Pietro and Parbrook, Peter J (2014) 'Enhanced UV luminescence from InAlN quantum well structures using two temperature growth'. Journal of Luminescence, 155 :108-111 [Details]
(2014)
'Fully porous GaN p-n junctions fabricated by chemical vapor deposition'
Bilousov, O. V., Carvajal, J. J., Geaney, H., Zubialevich, V. Z., Parbrook, P. J., Martínez, O., Jiménez, J., Díaz, F., Aguiló, M. & O'Dwyer, C. (2014) 'Fully porous GaN p-n junctions fabricated by chemical vapor deposition'. Acs Applied Materials & Interfaces, 6 :17954-17964   [Details]
(2014)
'Determination of Ga auto-incorporation in nominal InAlN epilayers grown by MOCVD'
Smith, M. D.; Taylor, E.; Sadler, T. C.; Zubialevich, V. Z.; Lorenz, K.; Li, H. N.; O'Connell, J.; Alves, E.; Holmes, J. D.; Martin, R. W.; Parbrook, P. J. (2014) 'Determination of Ga auto-incorporation in nominal InAlN epilayers grown by MOCVD'. Journal of Materials Chemistry C, 2 (29):5787-5792   [DOI] [Details]
(2014)
'Determination of Ga auto-incorporation in nominal InAlN epilayers grown by MOCVD'
Smith, M. D.; Taylor, E.; Sadler, T. C.; Zubialevich, V. Z.; Lorenz, K.; Li, H. N.; O'Connell, J.; Alves, E.; Holmes, J. D.; Martin, R. W.; Parbrook, P. J. (2014) 'Determination of Ga auto-incorporation in nominal InAlN epilayers grown by MOCVD'. Journal of Materials Chemistry C, 2 (29):5787-5792   [DOI] [Details]
(2014)
'Structural and optical properties of Ga auto-incorporated InALN epilayers'
Taylor, E and Smith, MD and Sadler, TC and Lorenz, K and Li, HN and Alves, E and Parbrook, PJ and Martin, RW (2014) 'Structural and optical properties of Ga auto-incorporated InALN epilayers'. Journal of Crystal Growth, [Details]
(2014)
'Electron Channeling Contrast Imaging of Defects in III-Nitride Semiconductors'
Trager-Cowan, C and Naresh-Kumar, G and Allehiani, N and Kraeusel, S and Hourahine, B and Vespucci, S and Thomson, D and Bruckbauer, J and Kusch, G and Edwards, PR and others (2014) 'Electron Channeling Contrast Imaging of Defects in III-Nitride Semiconductors'. Microscopy and Microanalysis, 20 [Details]
(2014)
'Influence of substrate miscut angle on surface morphology and luminescence properties of AlGaN'
Kusch, G,Li, HN,Edwards, PR,Bruckbauer, J,Sadler, TC,Parbrook, PJ,Martin, RW (2014) 'Influence of substrate miscut angle on surface morphology and luminescence properties of AlGaN'. Applied Physics Letters, 104 [DOI] [Details]
(2014)
'Comparative study of polar and semipolar (11-22) InGaN layers grown by metalorganic vapour phase epitaxy'
Dinh, Duc V and Oehler, F and Zubialevich, VZ and Kappers, MJ and Alam, SN and Caliebe, M and Scholtz, F and Humphreys, CJ and Parbrook, PJ (2014) 'Comparative study of polar and semipolar (11-22) InGaN layers grown by metalorganic vapour phase epitaxy'. Journal of Applied Physics, 116 (15) [Details]
(2013)
'Characterisation of III-nitride materials by synchrotron X-ray microdiffraction reciprocal space mapping'
Kachkanov, Vyacheslav and Dolbnya, Igor and O'Donnell, Kevin and Lorenz, Katharina and Pereira, Sergio and Watson, Ian and Sadler, Thomas and Li, Haoning and Zubialevich, Vitaly and Parbrook, Peter (2013) 'Characterisation of III-nitride materials by synchrotron X-ray microdiffraction reciprocal space mapping'. Physica Status Solidi (C) Current Topics in Solid State Physics, 10 (3):481-485 [Details]
(2013)
'The effect of a varied NH3 flux on growth of AlN interlayers for InAlN/GaN heterostructures'
Smith, MD,Sadler, TC,Li, HN,Zubialevich, VZ,Parbrook, PJ (2013) 'The effect of a varied NH3 flux on growth of AlN interlayers for InAlN/GaN heterostructures'. Applied Physics Letters, 103 [DOI] [Details]
(2013)
'Composition-Dependent Band Gap and Band-Edge Bowing in AlInN: A Combined Theoretical and Experimental Study'
Schulz, S,Caro, MA,Tan, LT,Parbrook, PJ,Martin, RW,O'Reilly, EP (2013) 'Composition-Dependent Band Gap and Band-Edge Bowing in AlInN: A Combined Theoretical and Experimental Study'. Applied Physics Express, 6 [DOI] [Details]
(2013)
'Fabrication of p-type porous GaN on silicon and epitaxial GaN'
Bilousov, OV,Geaney, H,Carvajal, JJ,Zubialevich, VZ,Parbrook, PJ,Giguere, A,Drouin, D,Diaz, F,Aguilo, M,O'Dwyer, C (2013) 'Fabrication of p-type porous GaN on silicon and epitaxial GaN'. Applied Physics Letters, 103 [DOI] [Details]
(2013)
'AlN heteroepitaxy on sapphire by metalorganic vapour phase epitaxy using low temperature nucleation layers'
Li, HN,Sadler, TC,Parbrook, PJ (2013) 'AlN heteroepitaxy on sapphire by metalorganic vapour phase epitaxy using low temperature nucleation layers'. Journal of Crystal Growth, 383 :72-78 [DOI] [Details]
(2012)
'Imaging and identifying defects in nitride semiconductor thin films using a scanning electron microscope'
G. Naresh-Kumar, B. Hourahine, A. Vilalta-Clemente, P. Ruterana, P. Gamarra, C. Lacam, M. Tordjman, M. A. di Forte-Poisson3, P. J. Parbrook, A. P. Day, G. England, C. Trager-Cowan (2012) 'Imaging and identifying defects in nitride semiconductor thin films using a scanning electron microscope'. Physica Status Solidi A-Applications and Materials Science, 209 (3):424-426 [DOI] [Details]
(2012)
'Rapid nondestructive analysis of threading dislocations in wurtzite materials using the scanning electron microscope'
Gunasekar Naresh, Hourahine Benjamin, Edwards Paul, Day A.P., Winkelmann Aimo, Wilkinson A.J., Parbrook P.J., England G., Trager-Cowan Carol (2012) 'Rapid nondestructive analysis of threading dislocations in wurtzite materials using the scanning electron microscope'. Physical Review Letters, 108 (13):135503-5 Pages [DOI] [Details]
(2011)
'Light Emitting and Laser Diodes in the Ultraviolet'
Parbrook, PJ,Wang, T (2011) 'Light Emitting and Laser Diodes in the Ultraviolet'. IEEE Journal of Selected Topics In Quantum Electronics, 17 :1402-1411 [DOI] [Details]
(2010)
'Characterization of gate recessed GaN/AlGaN/GaN high electron mobility transistors fabricated using a SiCl4/SF6 dry etch recipe'
Green, RT; Luxmoore, J; Lee, KB; Houston, PA; Ranalli, F; Wang, T; Parbrook, PJ; Uren, MJ; Wallis, DJ; Martin, T; (2010) 'Characterization of gate recessed GaN/AlGaN/GaN high electron mobility transistors fabricated using a SiCl4/SF6 dry etch recipe'. Journal of Applied Physics, 108 (1) [DOI] [Details]
(2010)
'The origin of the high ideality factor in AlGaN-based quantum well ultraviolet light emitting diodes'
Lee, KB; Parbrook, PJ; Wang, T; Bai, J; Ranalli, F; Airey, RJ; Hill, G; (2010) 'The origin of the high ideality factor in AlGaN-based quantum well ultraviolet light emitting diodes'. Physica Status Solidi B-Basic Solid State Physics, 247 (7):1761-1763 [DOI] [Details]
(2010)
'Accurate ultra-low-energy secondary ion mass spectrometry analysis of wide bandgap GaN/InxGa1-xN structures using optical conductivity enhancement'
Morris, RJH; Dowsett, MG; Beanland, R; Parbrook, PJ; McConville, CF; (2010) 'Accurate ultra-low-energy secondary ion mass spectrometry analysis of wide bandgap GaN/InxGa1-xN structures using optical conductivity enhancement'. Rapid Communications In Mass Spectrometry, 24 (14):2122-2126 [DOI] [Details]
(2010)
'Crystal defect topography of Stranski-Krastanow quantum dots by atomic force microscopy'
Gradkowski, K,Sadler, TC,Mereni, LO,Dimastrodonato, V,Parbrook, PJ,Huyet, G,Pelucchi, E; (2010) 'Crystal defect topography of Stranski-Krastanow quantum dots by atomic force microscopy'. Applied Physics Letters, 97 (19) [DOI] [Details]
(2009)
'Optical and microstructural studies of InGaN/GaN quantum dot ensembles'
Davies, S. C. and Mowbray, D. J. and Ranalli, F. and Parbrook, P. J. and Wang, Q. and Wang, T. and Yea, B. S. and Sherliker, B. J. and Halsall, M. P. and Kashtiban, R. J. and Bangert, U.; (2009) 'Optical and microstructural studies of InGaN/GaN quantum dot ensembles'. APPLIED PHYSICS LETTERS, 95 (11) [DOI] [Details]
(2009)
'In-Plane Optical Anisotropy of GaN Refractive Index in Visible Light Region'
Dylewicz, R. and Patela, S. and Hogg, R. A. and Fry, P. W. and Parbrook, P. J. and Airey, R. and Tahraoui, A.; (2009) 'In-Plane Optical Anisotropy of GaN Refractive Index in Visible Light Region'. IEEE PHOTONICS TECHNOLOGY LETTERS, 21 (14):966-968 [DOI] [Details]
(2009)
'Comparison of damage introduced into GaN/AlGaN/GaN heterostructures using selective dry etch recipes'
Green, R. T. and Luxmoore, I. J. and Houston, P. A. and Ranalli, F. and Wang, T. and Parbrook, P. J. and Uren, M. J. and JWallis, D. and Martin, T.; (2009) 'Comparison of damage introduced into GaN/AlGaN/GaN heterostructures using selective dry etch recipes'. SEMICONDUCTOR SCIENCE AND TECHNOLOGY, 24 (7) [DOI] [Details]
(2009)
'Effect of the AlGaN electron blocking layer thickness on the performance of AlGaN-based ultraviolet light-emitting diodes'
Lee, KB,Parbrook, PJ,Wang, T,Bai, J,Ranalli, F,Airey, RJ,Hill, G (2009) 'Effect of the AlGaN electron blocking layer thickness on the performance of AlGaN-based ultraviolet light-emitting diodes'. Journal of Crystal Growth, 311 :2857-2859 [DOI] [Details]
(2009)
'Low-Dimensional Waveguide Grating Fabrication in GaN with Use of SiCl4/Cl-2/Ar-Based Inductively Coupled Plasma Dry Etching'
Dylewicz, R. and Patela, S. and Hogg, R. A. and Fry, P. W. and Parbrook, P. J. and Airey, R. and Tahraoui, A.; (2009) 'Low-Dimensional Waveguide Grating Fabrication in GaN with Use of SiCl4/Cl-2/Ar-Based Inductively Coupled Plasma Dry Etching'. JOURNAL OF ELECTRONIC MATERIALS, 38 (5):635-639 [DOI] [Details]
(2009)
'Optical and microstructural study of a single layer of InGaN quantum dots'
Bai, J. and Wang, Q. and Wang, T. and Cullis, A. G. and Parbrook, P. J.; (2009) 'Optical and microstructural study of a single layer of InGaN quantum dots'. JOURNAL OF APPLIED PHYSICS, 105 (5) [DOI] [Details]
(2008)
'The 310-340nm ultraviolet light emitting diodes grown using a thin GaN interlayer on a high temperature AlN buffer'
Wang, T. and Lee, K. B. and Bai, J. and Parbrook, P. J. and Ranalli, F. and Wang, Q. and Airey, R. J. and Cullis, A. G. and Zhang, H. X. and Massoubre, D. and Gong, Z. and Watson, I. M. and Gu, E. and Dawson, M. D.; (2008) 'The 310-340nm ultraviolet light emitting diodes grown using a thin GaN interlayer on a high temperature AlN buffer'. JOURNAL OF PHYSICS D-APPLIED PHYSICS, 41 (9) [DOI] [Details]
(2008)
'Excitonic spin lifetimes in InGaN quantum wells and epilayers'
Brown, J. and Wells, J. -P. R. and Kundys, D. O. and Fox, A. M. and Wang, T. and Parbrook, P. J. and Mowbray, D. J. and Skolnick, M. S.; (2008) 'Excitonic spin lifetimes in InGaN quantum wells and epilayers'. JOURNAL OF APPLIED PHYSICS, 104 (5) [DOI] [Details]
(2008)
'Generation of misfit dislocations in highly mismatched GaN/AlN layers'
Bai, J. and Wang, T. and Lee, K. B. and Parbrook, P. J. and Wang, Q. and Cullis, A. G.; (2008) 'Generation of misfit dislocations in highly mismatched GaN/AlN layers'. SURFACE SCIENCE, 602 (15):2643-2646 [DOI] [Details]
(2008)
'Influence of annealing temperature on optical properties of InGaN quantum dot based light emitting diodes'
Wang, Q. and Wang, T. and Bai, J. and Cullis, A. G. and Parbrook, P. J. and Ranalli, F.; (2008) 'Influence of annealing temperature on optical properties of InGaN quantum dot based light emitting diodes'. APPLIED PHYSICS LETTERS, 93 (8) [DOI] [Details]
(2008)
'Growth and optical investigation of self-assembled InGaN quantum dots on a GaN surface using a high temperature AlN buffer'
Wang, Q. and Wang, T. and Bai, J. and Cullis, A. G. and Parbrook, P. J. and Ranalli, F.; (2008) 'Growth and optical investigation of self-assembled InGaN quantum dots on a GaN surface using a high temperature AlN buffer'. JOURNAL OF APPLIED PHYSICS, 103 (12) [DOI] [Details]
(2008)
'Temperature dependent behaviour of 340 nm light emitting diodes incorporating a gallium nitride interlayer'
Airey, R. J. and Lee, K. B. and Parbrook, P. J. and Bai, J. and Ranalli, F. and Wang, T. and Hill, G.; (2008) 'Temperature dependent behaviour of 340 nm light emitting diodes incorporating a gallium nitride interlayer'. JOURNAL OF PHYSICS D-APPLIED PHYSICS, 41 (9) [DOI] [Details]
(2007)
'Investigations on electrode-less wet etching of GaN using continuous ultraviolet illumination'
Green, R. T. and Tan, W. S. and Houston, P. A. and Wang, T. and Parbrook, P. J.; (2007) 'Investigations on electrode-less wet etching of GaN using continuous ultraviolet illumination'. JOURNAL OF ELECTRONIC MATERIALS, 36 (4):397-402 [DOI] [Details]
(2007)
'GaN hybrid microcavities in the strong coupling regime grown by metal-organic chemical vapor deposition on sapphire substrates'
Alyamani, A. and Sanvitto, D. and Khalifa, A. A. and Skolnick, M. S. and Wang, T. and Ranalli, F. and Parbrook, P. J. and Tahraoui, A. and Airey, R.; (2007) 'GaN hybrid microcavities in the strong coupling regime grown by metal-organic chemical vapor deposition on sapphire substrates'. JOURNAL OF APPLIED PHYSICS, 101 (9) [DOI] [Details]
(2007)
'Valence band offset of InN/AlN heterojunctions measured by x-ray photoelectron spectroscopy'
King, P. D. C. and Veal, T. D. and Jefferson, P. H. and McConville, C. F. and Wang, T. and Parbrook, P. J. and Lu, Hai and Schaff, W. J.; (2007) 'Valence band offset of InN/AlN heterojunctions measured by x-ray photoelectron spectroscopy'. APPLIED PHYSICS LETTERS, 90 (13) [DOI] [Details]
(2007)
'Optical investigation of exciton localization in AlxGa1-xN'
Lee, K. B. and Parbrook, P. J. and Wang, T. and Ranalli, F. and Martin, T. and Balmer, R. S. and Wallis, D. J.; (2007) 'Optical investigation of exciton localization in AlxGa1-xN'. JOURNAL OF APPLIED PHYSICS, 101 (5) [DOI] [Details]
(2007)
'Phonon satellites and time-resolved studies of carrier recombination dynamics in InGaN quantum wells'
Olaizola, S. M. and Fan, W. H. and Mowbray, D. J. and Skolnick, M. S. and Parbrook, P. J. and Fox, A. M.; (2007) 'Phonon satellites and time-resolved studies of carrier recombination dynamics in InGaN quantum wells'. SUPERLATTICES AND MICROSTRUCTURES, 41 (5-6):419-424 [DOI] [Details]
(2007)
'Femtosecond studies of electron capture times in InGaN/GaN multiple quantum wells (vol 84, pg 3052, 2004)'
Fan, W. H. and Olaizola, S. M. and Wells, J.-P. R. and Fox, A. M. and Wang, T. and Parbrook, P. J. and Mowbray, D. J. and Skolnick, M. S.; (2007) 'Femtosecond studies of electron capture times in InGaN/GaN multiple quantum wells (vol 84, pg 3052, 2004)'. APPLIED PHYSICS LETTERS, 91 (9) [DOI] [Details]
(2007)
'The influence of a capping layer on optical properties of self-assembled InGaN quantum dots'
Wang, Q. and Wang, T. and Parbrook, P. J. and Bai, J. and Cullis, A. G.; (2007) 'The influence of a capping layer on optical properties of self-assembled InGaN quantum dots'. JOURNAL OF APPLIED PHYSICS, 101 (11) [DOI] [Details]
(2007)
'Room temperature operation of AlGaN/GaN quantum well infrared photodetectors at a 3-4 mu m wavelength range'
Sherliker, Ben and Halsall, Matthew and Kasalynas, Irmantas and Seliuta, Dalius and Valusis, Gintaras and Vengris, Mikas and Barkauskas, Martynas and Sirutkaitis, Valdas and Harrison, P. and Jovanovic, V. D. and Indjin, D. and Ikonic, Z. and Parbrook, P. J. and Wang, T. and Buckle, P. D.; (2007) 'Room temperature operation of AlGaN/GaN quantum well infrared photodetectors at a 3-4 mu m wavelength range'. SEMICONDUCTOR SCIENCE AND TECHNOLOGY, 22 (11):1240-1244 [DOI] [Details]
(2007)
'InGaN/GaN quantum wells with low growth temperature GaN cap layers'
Pendlebury, S. T. and Parbrook, P. J. and Mowbray, D. J. and Wood, D. A. and Lee, K. B.; (2007) 'InGaN/GaN quantum wells with low growth temperature GaN cap layers'. JOURNAL OF CRYSTAL GROWTH, 307 (2):363-366 [DOI] [Details]
(2007)
'Two coexisting mechanisms of dislocation reduction in an AlGaN layer grown using a thin GaN interlayer'
Bai, J. and Wang, T. and Parbrook, P. J. and Wang, Q. and Lee, K. B. and Cullis, A. G.; (2007) 'Two coexisting mechanisms of dislocation reduction in an AlGaN layer grown using a thin GaN interlayer'. APPLIED PHYSICS LETTERS, 91 (13) [DOI] [Details]
(2007)
'Electron backscatter diffraction and electron channeling contrast imaging of tilt and dislocations in nitride thin films'
Trager-Cowan, C. and Sweeney, F. and Trimby, P. W. and Day, A. P. and Gholinia, A. and Schmidt, N. -H. and Parbrook, P. J. and Wilkinson, A. J. and Watson, I. M.; (2007) 'Electron backscatter diffraction and electron channeling contrast imaging of tilt and dislocations in nitride thin films'. PHYSICAL REVIEW B, 75 (8) [DOI] [Details]
(2006)
'Fast spin relaxation in InGaN/GaN multiple quantum wells'
Brown, J and Wells, JPR and Hashemizadeh, SA and Parbrook, PJ and Wang, T and Fox, AM and Mowbray, DJ and Skolnick, MS; (2006) 'Fast spin relaxation in InGaN/GaN multiple quantum wells'. PHYSICA STATUS SOLIDI B-BASIC SOLID STATE PHYSICS, 243 (7):1643-1646 [DOI] [Details]
(2006)
'Resolution of discrete excited states in InxGa1-xN multiple quantum wells using degenerate four-wave mixing'
Kundys, DO and Wells, JPR and Andreev, AD and Hashemizadeh, SA and Wang, T and Parbrook, PJ and Fox, AM and Mowbray, DJ and Skolnick, MS; (2006) 'Resolution of discrete excited states in InxGa1-xN multiple quantum wells using degenerate four-wave mixing'. PHYSICAL REVIEW B, 73 (16) [DOI] [Details]
(2006)
'Effects of depletion on the emission from individual InGaN dots'
Sherliker, B and Halsall, MP and Buckle, PD and Parbrook, PJ and Wang, T; (2006) 'Effects of depletion on the emission from individual InGaN dots'. APPLIED PHYSICS LETTERS, 88 (12) [DOI] [Details]
(2006)
'V-shaped pits formed at the GaN/AlN interface'
Bai, J and Wang, T and Parbrook, PJ and Ross, IM and Cullis, AG; (2006) 'V-shaped pits formed at the GaN/AlN interface'. JOURNAL OF CRYSTAL GROWTH, 289 (1):63-67 [DOI] [Details]
(2006)
'Optical properties of AlGaN/GaN multiple quantum well structure by using a high-temperature AlN buffer on sapphire substrate'
Bai, J and Wang, T and Comming, P and Parbrook, PJ and David, JPR and Cullis, AG; (2006) 'Optical properties of AlGaN/GaN multiple quantum well structure by using a high-temperature AlN buffer on sapphire substrate'. JOURNAL OF APPLIED PHYSICS, 99 (2) [DOI] [Details]
(2006)
'Optically-detected magnetic resonance of spin-paired complexes emitting in the 2.3 eV spectral region in Mg-doped GaN'
Aliev, G. N. and Zeng, S. and Bingham, S. J. and Wolverson, D. and Davies, J. J. and Wang, T. and Parbrook, P. J.; (2006) 'Optically-detected magnetic resonance of spin-paired complexes emitting in the 2.3 eV spectral region in Mg-doped GaN'. PHYSICAL REVIEW B, 74 (23) [DOI] [Details]
(2006)
'Time evolution of the screening of piezoelectric fields in InGaN quantum wells'
Brown, Iain H. and Blood, Peter and Smowton, Peter M. and Thomson, John D. and Olaizola, Santiago M. and Fox, A. Mark and Parbrook, Peter J. and Chow, Weng W.; (2006) 'Time evolution of the screening of piezoelectric fields in InGaN quantum wells'. IEEE JOURNAL OF QUANTUM ELECTRONICS, 42 (11-12):1202-1208 [DOI] [Details]
(2006)
'Characterisation of nitride thin films by electron backscatter diffraction and electron channelling contrast imaging'
Trager-Cowan, C. and Sweeney, F. and Winkelmann, A. and Wilkinson, A. J. and Trimby, P. W. and Day, A. P. and Gholinia, A. and Schmidt, N. H. and Parbrook, P. J. and Watson, I. M.; (2006) 'Characterisation of nitride thin films by electron backscatter diffraction and electron channelling contrast imaging'. MATERIALS SCIENCE AND TECHNOLOGY, 22 (11):1352-1358 [DOI] [Details]
(2006)
'Mechanisms of dislocation reduction in an Al0.98Ga0.02N layer grown using a porous AlN buffer'
Bai, J. and Wang, T. and Parbrook, P. J. and Cullis, A. G.; (2006) 'Mechanisms of dislocation reduction in an Al0.98Ga0.02N layer grown using a porous AlN buffer'. APPLIED PHYSICS LETTERS, 89 (13) [DOI] [Details]
(2006)
'Greatly improved performance of 340 nm light emitting diodes using a very thin GaN interlayer on a high temperature AlN buffer layer'
Wang, T. and Lee, K. B. and Bai, J. and Parbrook, P. J. and Airey, R. J. and Wang, Q. and Hill, G. and Ranalli, F. and Cullis, A. G.; (2006) 'Greatly improved performance of 340 nm light emitting diodes using a very thin GaN interlayer on a high temperature AlN buffer layer'. APPLIED PHYSICS LETTERS, 89 (8) [DOI] [Details]
(2006)
'Origin of the red luminescence in Mg-doped GaN'
Zeng, S. and Aliev, G. N. and Wolverson, D. and Davies, J. J. and Bingham, S. J. and Abdulmalik, D. A. and Coleman, P. G. and Wang, T. and Parbrook, P. J.; (2006) 'Origin of the red luminescence in Mg-doped GaN'. APPLIED PHYSICS LETTERS, 89 (2) [DOI] [Details]
(2006)
'Time-resolved photoluminescence studies of carrier diffusion in GaN'
Olaizola, S. M. and Fan, W. H. and Hashemizadeh, S. A. and Wells, J. -P. R. and Mowbray, D. J. and Skolnick, M. S. and Fox, A. M. and Parbrook, P. J.; (2006) 'Time-resolved photoluminescence studies of carrier diffusion in GaN'. APPLIED PHYSICS LETTERS, 89 (7) [DOI] [Details]
(2005)
'Effect of strain relaxation and exciton localization on performance of 350-nm AlInGaN quaternary light-emitting diodes'
Wang, T and Raviprakash, G and Ranalli, F and Harrison, CN and Bai, J and David, JPR and Parbrook, PJ and Ao, JP and Ohno, Y; (2005) 'Effect of strain relaxation and exciton localization on performance of 350-nm AlInGaN quaternary light-emitting diodes'. JOURNAL OF APPLIED PHYSICS, 97 (8) [DOI] [Details]
(2005)
'Picosecond carrier dynamics in AllnGaN multiple quantum wells'
Hashemizadeh, SA and Wells, JPR and Murzyn, P and Brown, J and Jones, BD and Wang, T and Parbrook, PJ and Fox, AM and Mowbray, DJ and Skolnick, MS; (2005) 'Picosecond carrier dynamics in AllnGaN multiple quantum wells'. APPLIED PHYSICS LETTERS, 87 (23) [DOI] [Details]
(2005)
'Nature of acceptor states in magnesium-doped gallium nitride'
Aliev, GN and Zeng, S and Davies, JJ and Wolverson, D and Bingham, SJ and Parbrook, PJ and Wang, T; (2005) 'Nature of acceptor states in magnesium-doped gallium nitride'. PHYSICAL REVIEW B, 71 (19) [DOI] [Details]
(2005)
'A study of dislocations in AIN and GaN films grown on sapphire substrates'
Bai, J and Wang, T and Parbrook, PJ and Lee, KB and Cullis, AG; (2005) 'A study of dislocations in AIN and GaN films grown on sapphire substrates'. JOURNAL OF CRYSTAL GROWTH, 282 (3-4):290-296 [DOI] [Details]
(2005)
'Microphotoluminescence and photocurrent studies of InGaN quantum dots grown by MOVPE at low surface densities on GaN'
Sherliker, B and Harmer, P and Halsall, MP and Buckle, P and Parbrook, PJ and Wang, T; (2005) 'Microphotoluminescence and photocurrent studies of InGaN quantum dots grown by MOVPE at low surface densities on GaN'. MICROELECTRONICS JOURNAL, 36 (3-6):223-226 [DOI] [Details]
(2005)
'Normal incidence mid-infrared photocurrent in AlGaN/GaN quantum well infrared photodetectors'
Sherliker, B and Halsall, MP and Harrison, P and Jovanovic, VD and Indjin, D and Ikonic, Z and Parbrook, PJ and Whitehead, MA and Wang, T and Buckle, PD and Phillips, J and Carder, D; (2005) 'Normal incidence mid-infrared photocurrent in AlGaN/GaN quantum well infrared photodetectors'. ACTA PHYSICA POLONICA A, 107 (1):174-178 [Details]
(2005)
'Fabrication and optical investigation of a high-density GaN nanowire array'
Wang, T and Ranalli, F and Parbrook, PJ and Airey, R and Bai, J and Rattlidge, R and Hill, G; (2005) 'Fabrication and optical investigation of a high-density GaN nanowire array'. APPLIED PHYSICS LETTERS, 86 (10) [DOI] [Details]
(2005)
'Air-bridged lateral growth of an Al0.98Ga0.02N layer by introduction of porosity in an AlN buffer'
Wang, T and Bai, J and Parbrook, PJ and Cullis, AG; (2005) 'Air-bridged lateral growth of an Al0.98Ga0.02N layer by introduction of porosity in an AlN buffer'. APPLIED PHYSICS LETTERS, 87 (15) [DOI] [Details]
(2004)
'Study of stimulated emission from InGaN/GaN multiple quantum well structures'
Wang, T and Parbrook, PJ and Whitehead, MA and Fan, WH and Fox, AM; (2004) 'Study of stimulated emission from InGaN/GaN multiple quantum well structures'. JOURNAL OF CRYSTAL GROWTH, 273 (1-2):48-53 [DOI] [Details]
(2004)
'Raman scattering and absorption study of the high-pressure wurtzite to rocksalt phase transition of GaN'
Halsall, MP and Harmer, P and Parbrook, PJ and Henley, SJ; (2004) 'Raman scattering and absorption study of the high-pressure wurtzite to rocksalt phase transition of GaN'. PHYSICAL REVIEW B, 69 (23) [DOI] [Details]
(2004)
'High-reflectivity AlxGa1-xN/AlyGa1-yN distributed Bragg reflectors with peak wavelength around 350 nm'
Wang, T and Lynch, RJ and Parbrook, PJ and Butte, R and Alyamani, A and Sanvitto, D and Whittaker, DM and Skolnick, MS; (2004) 'High-reflectivity AlxGa1-xN/AlyGa1-yN distributed Bragg reflectors with peak wavelength around 350 nm'. APPLIED PHYSICS LETTERS, 85 (1):43-45 [DOI] [Details]
(2004)
'Electron-beam-induced segregation in InGaN/GaN multiple-quantum wells (vol 83, pg 1965, 2003)'
O'Neill, JP and Ross, IM and Cullis, AG and Wang, T and Parbrook, PJ; (2004) 'Electron-beam-induced segregation in InGaN/GaN multiple-quantum wells (vol 83, pg 1965, 2003)'. APPLIED PHYSICS LETTERS, 84 (9) [DOI] [Details]
(2004)
'Femtosecond studies of electron capture times in InGaN/GaN multiple quantum wells'
Fan, WH and Olaizola, SM and Wells, JPR and Fox, AM and Wang, T and Parbrook, PJ and Mowbray, DJ and Skolnick, MS; (2004) 'Femtosecond studies of electron capture times in InGaN/GaN multiple quantum wells'. APPLIED PHYSICS LETTERS, 84 (16):3052-3054 [DOI] [Details]
(2004)
'Optical investigation of InGaN/GaN multiple-quantum wells under high excitation'
Wang, T and Parbrook, PJ and Fan, WH and Fox, AM; (2004) 'Optical investigation of InGaN/GaN multiple-quantum wells under high excitation'. APPLIED PHYSICS LETTERS, 84 (25):5159-5161 [DOI] [Details]
(2004)
'Highly improved performance of a 350 nm ultraviolet light-emitting diode containing AlxGa1-xN/AlyGa1-y N distributed Bragg reflectors'
Wang, T and Parbrook, PJ and Harrison, CN and Ao, JP and Ohno, Y; (2004) 'Highly improved performance of a 350 nm ultraviolet light-emitting diode containing AlxGa1-xN/AlyGa1-y N distributed Bragg reflectors'. JOURNAL OF CRYSTAL GROWTH, 267 (3-4):583-587 [DOI] [Details]
(2003)
'Orientation of cracks in AlGaN epilayers with sapphire substrates'
Murray, RT and Parbrook, PJ and Wood, DA; (2003) 'Orientation of cracks in AlGaN epilayers with sapphire substrates'. JOURNAL OF MATERIALS SCIENCE LETTERS, 22 (2):113-114 [Details]
(2003)
'Electron-beam-induced segregation in InGaN/GaN multiple-quantum wells'
O'Neill, JP and Ross, IM and Cullis, AG and Wang, T and Parbrook, PJ; (2003) 'Electron-beam-induced segregation in InGaN/GaN multiple-quantum wells'. APPLIED PHYSICS LETTERS, 83 (10):1965-1967 [DOI] [Details]
(2003)
'Effect of anneal temperature on GaN nucleation layer transformation'
Lada, M and Cullis, AG and Parbrook, PJ; (2003) 'Effect of anneal temperature on GaN nucleation layer transformation'. JOURNAL OF CRYSTAL GROWTH, 258 (1-2):89-99 [DOI] [Details]
(2003)
'Metastable rocksalt phase in epitaxial GaN on sapphire'
Lada, M and Cullis, AG and Parbrook, PJ and Hopkinson, M; (2003) 'Metastable rocksalt phase in epitaxial GaN on sapphire'. APPLIED PHYSICS LETTERS, 83 (14):2808-2810 [DOI] [Details]
(2003)
'Carrier capture times in InGaN/GaN multiple quantum wells'
Fan, WH and Olaizola, SM and Wang, T and Parbrook, PJ and Wells, JPR and Mowbray, DJ and Skolnick, MS and Fox, AM; (2003) 'Carrier capture times in InGaN/GaN multiple quantum wells'. PHYSICA STATUS SOLIDI B-BASIC RESEARCH, 240 (2):364-367 [DOI] [Details]
(2003)
'Influence of alloy composition and interlayer thickness on twist and tilt mosaic in AlxGa1-xN/AlN/GaN heterostructures'
Lafford, TA and Parbrook, PJ and Tanner , BK; (2003) 'Influence of alloy composition and interlayer thickness on twist and tilt mosaic in AlxGa1-xN/AlN/GaN heterostructures'. APPLIED PHYSICS LETTERS, 83 (26):5434-5436 [DOI] [Details]
(2003)
'Crack initiation and termination in III-V epitaxial layers'
Murray, RT and Hill, G and Hopkinson, M and Parbrook, PJ; (2003) 'Crack initiation and termination in III-V epitaxial layers'. PHILOSOPHICAL MAGAZINE, 83 (27):3077-3092 [DOI] [Details]
(2002)
'Spatial inhomogeneity investigation of QW emission in InGaN MQW LEDs'
Xia, R and Harrison, I and Larkins, EC and Andrianov, AV and Dods, SRA and Morgan, J and Parbrook, PJ and Button, CC and Hill, G; (2002) 'Spatial inhomogeneity investigation of QW emission in InGaN MQW LEDs'. MATERIALS SCIENCE AND ENGINEERING B-SOLID STATE MATERIALS FOR ADVANCED TECHNOLOGY, 93 (1-3):234-238 [Details]
(2002)
'Influence of premetallization surface treatment on the formation of Schottky Au-nGaN contacts'
Maffeis, TGG and Simmonds, MC and Clark, SA and Peiro, F and Haines, P and Parbrook, PJ; (2002) 'Influence of premetallization surface treatment on the formation of Schottky Au-nGaN contacts'. JOURNAL OF APPLIED PHYSICS, 92 (6):3179-3186 [DOI] [Details]
(2002)
'Comparison of different surface passivation dielectrics in AlGaN/GaN heterostructure field-effect transistors'
Tan, WS and Houston, PA and Parbrook, PJ and Hill, G and Airey, RJ; (2002) 'Comparison of different surface passivation dielectrics in AlGaN/GaN heterostructure field-effect transistors'. JOURNAL OF PHYSICS D-APPLIED PHYSICS, 35 (7):595-598 [Details]
(2002)
'Influence of GaN barrier growth temperature on the photoluminescence of InGaN/GaN heterostructures'
Olaizola, SM and Pendlebury, ST and O'Neill, JP and Mowbray, DJ and Cullis, AG and Skolnick, MS and Parbrook, PJ and Fox, AM; (2002) 'Influence of GaN barrier growth temperature on the photoluminescence of InGaN/GaN heterostructures'. JOURNAL OF PHYSICS D-APPLIED PHYSICS, 35 (7):599-603 [Details]
(2002)
'Gate leakage effects and breakdown voltage in metalorganic vapor phase epitaxy AlGaN/GaN heterostructure field-effect transistors'
Tan, WS and Houston, PA and Parbrook, PJ and Wood, DA and Hill, G and Whitehouse, CR; (2002) 'Gate leakage effects and breakdown voltage in metalorganic vapor phase epitaxy AlGaN/GaN heterostructure field-effect transistors'. APPLIED PHYSICS LETTERS, 80 (17):3207-3209 [DOI] [Details]
(2002)
'Effect of Si doping on the relaxation mechanism of InGaAs on GaAs'
Parbrook, PJ and Tanner, BK and Lunn, B and Hogg, JHC and Keir, AM and Johnson, AD; (2002) 'Effect of Si doping on the relaxation mechanism of InGaAs on GaAs'. APPLIED PHYSICS LETTERS, 81 (15):2773-2775 [DOI] [Details]
(2001)
'Optimisation of AlGaN/GaN heterostructures for field effect transistors grown by metalorganic vapour phase epitaxy'
Parbrook, PJ and Wood, DA and Tan, WS and Houston, PA and Hill, G and Whitehouse, CR and Martin, RW and Trager-Cowan, C and Watt, A; (2001) 'Optimisation of AlGaN/GaN heterostructures for field effect transistors grown by metalorganic vapour phase epitaxy'. PHYSICA STATUS SOLIDI A-APPLIED RESEARCH, 188 (1):227-231 [Details]
(2001)
'Optical characterisation of AlGaN epitaxial layers and GaN/AlGaN quantum wells'
Pendlebury, ST and Lynam, P and Mowbray, DJ and Parbrook, PJ and Wood, DA and Lada, M and O'Neill, JP and Cullis, AG and Skolnick, MS; (2001) 'Optical characterisation of AlGaN epitaxial layers and GaN/AlGaN quantum wells'. PHYSICA STATUS SOLIDI A-APPLIED RESEARCH, 188 (2):871-875 [Details]
(2001)
'The influence of buffer layer growth parameters on the microstructure and surface morphology of GaN on sapphire substrates correlated with in-situ reflectivity'
Wood, DA and Parbrook, PJ and Lynch, RJ and Lada, M and Cullis, AG; (2001) 'The influence of buffer layer growth parameters on the microstructure and surface morphology of GaN on sapphire substrates correlated with in-situ reflectivity'. PHYSICA STATUS SOLIDI A-APPLIED RESEARCH, 188 (2):641-645 [Details]
(2000)
'Static and growing InP and InAs surfaces: reflection-anisotropy spectroscopy under the conditions of solid-source MBE'
Ozanyan, KB and Parbrook, PJ and Hopkinson, M and Whitehouse, CR; (2000) 'Static and growing InP and InAs surfaces: reflection-anisotropy spectroscopy under the conditions of solid-source MBE'. THIN SOLID FILMS, 364 (1-2):6-11 [Details]
(2000)
'Dependence of the critical thickness on Si doping of InGaAs on GaAs'
Tanner, BK and Parbrook, PJ and Whitehouse, CR and Keir, AM and Johnson, AD and Jones, J and Wallis, D and Smith, LM and Lunn, B and Hogg, JHC; (2000) 'Dependence of the critical thickness on Si doping of InGaAs on GaAs'. APPLIED PHYSICS LETTERS, 77 (14):2156-2158 [Details]
(1999)
'GaN cleaning by Ga deposition, reduction and re-evaporation: An SXPS study'
Maffeis, TGG and Clark, SA and Dunstan, PR and Wilks, SP and Evans, DA and Peiro, F and Riechert, H and Parbrook, PJ; (1999) 'GaN cleaning by Ga deposition, reduction and re-evaporation: An SXPS study'. PHYSICA STATUS SOLIDI A-APPLIED RESEARCH, 176 (1):751-754 [Details]
(1998)
'Topography measurements of the critical thickness of ZnSe grown on GaAs'
Horsburgh, G and Prior, KA and Meredith, W and Galbraith, I and Cavenett, BC and Whitehouse, CR and Lacey, G and Cullis, AG and Parbrook, PJ and Mock, P and Mizuno, K; (1998) 'Topography measurements of the critical thickness of ZnSe grown on GaAs'. APPLIED PHYSICS LETTERS, 72 (24):3148-3150 [Details]
(1998)
'Optical monitoring of InP monolayer growth rates'
Parbrook, PJ and Ozanyan, KB and Hopkinson, M and Whitehouse, CR and Sobiesierski, Z and Westwood, DI; (1998) 'Optical monitoring of InP monolayer growth rates'. APPLIED PHYSICS LETTERS, 73 (3):345-347 [Details]
(1998)
'Measurements by X-ray topography of the critical thickness of ZnSe grown on GaAs'
O'Donnell, CB and Lacey, G and Horsburgh, G and Cullis, AG and Whitehouse, CR and Parbrook, PJ and Meredith, W and Galbraith, I and Mock, P and Prior, KA and Cavenett, BC; (1998) 'Measurements by X-ray topography of the critical thickness of ZnSe grown on GaAs'. JOURNAL OF CRYSTAL GROWTH, 184 :95-99 [Details]
(1998)
'CdSe single quantum wells (SQW): are they dots?'
O'Donnell, KP and Chinyama, K and Parbrook, PJ and Rosenauer, A and Umlauff, M and Kalt, H and Gerthsen, D; (1998) 'CdSe single quantum wells (SQW): are they dots?'. JOURNAL OF CRYSTAL GROWTH, 184 [Details]
(1998)
'Surface structure of InP(001) under dynamic and static conditions of molecular beam epitaxy'
Parbrook, PJ and Ozanyan, KB and Hopkinson, M and Whitehouse, CR and Sobiesierski, Z and Westwood, DI; (1998) 'Surface structure of InP(001) under dynamic and static conditions of molecular beam epitaxy'. APPLIED SURFACE SCIENCE, 123 :313-318 [Details]
(1998)
'In-situ direct measurement of activation energies for the generation of misfit dislocations in the InGaAs/GaAs (001) system'
Lacey, G and Whitehouse, CR and Parbrook, PJ and Cullis, AG and Keir, AM and Mock, P and Johnson, AD and Smith, GW and Clark, GF and Tanner, BK and Martin, T and Lunn, B and Hogg, JHC and Emeny, MT and Murphy, B and Bennett, S; (1998) 'In-situ direct measurement of activation energies for the generation of misfit dislocations in the InGaAs/GaAs (001) system'. APPLIED SURFACE SCIENCE, 123 :718-724 [Details]
(1997)
'In situ monitoring of the surface reconstructions on InP(001) prepared by molecular beam epitaxy'
Ozanyan, KB and Parbrook, PJ and Hopkinson, M and Whitehouse, CR and Sobiesierski, Z and Westwood, DI; (1997) 'In situ monitoring of the surface reconstructions on InP(001) prepared by molecular beam epitaxy'. JOURNAL OF APPLIED PHYSICS, 82 (1):474-476 [Details]
(1997)
'As/P exchange on InP(001) studied by reflectance anisotropy spectroscopy'
Sobiesierski, Z and Westwood, DI and Parbrook, PJ and Ozanyan, KB and Hopkinson, M and Whitehouse, CR; (1997) 'As/P exchange on InP(001) studied by reflectance anisotropy spectroscopy'. APPLIED PHYSICS LETTERS, 70 (11):1423-1425 [Details]
(1996)
'Schottky barrier height reduction for p-ZnSe contacts by sulfur treatment'
Onomura, M and Saito, S and Rennie, J and Nishikawa, Y and ParbrooK, PJ and Ishikawa, M and Hatakoshi, G; (1996) 'Schottky barrier height reduction for p-ZnSe contacts by sulfur treatment'. JAPANESE JOURNAL OF APPLIED PHYSICS PART 1-REGULAR PAPERS SHORT NOTES \& REVIEW PAPERS, 35 (2B):1428-1430 [Details]
(1995)
'DEPENDENCE OF THE STRUCTURAL-PROPERTIES OF ZNSE ON GAAS SUBSTRATE ORIENTATION'
PARBROOK, PJ and ISHIKAWA, M and NISHIKAWA, Y and SAITO, S and ONOMURA, M and HATAKOSHI, G; (1995) 'DEPENDENCE OF THE STRUCTURAL-PROPERTIES OF ZNSE ON GAAS SUBSTRATE ORIENTATION'. JOURNAL OF CRYSTAL GROWTH, 150 (1-4, Part 2):749-754 [Details]
(1995)
'THERMAL-STABILITY OF NITROGEN-DOPED ZNSE GROWN BY MOLECULAR-BEAM EPITAXY'
NISHIKAWA, Y and ISHIKAWA, M and PARBROOK, PJ and ONOMURA, M and SAITO, S and HATAKOSHI, GI; (1995) 'THERMAL-STABILITY OF NITROGEN-DOPED ZNSE GROWN BY MOLECULAR-BEAM EPITAXY'. JOURNAL OF CRYSTAL GROWTH, 150 (1-4, Part 2):807-811 [Details]
(1994)
'HIGH-BRIGHTNESS LOW-VOLTAGE MESA STYLE ZNSE LIGHT-EMITTING-DIODES'
RENNIE, J and ONOMURA, M and NISHIKAWA, Y and SAITO, S and PARBROOK, PJ and NITTA, K and ISHIKAWA, M and HATAKOSHI, G; (1994) 'HIGH-BRIGHTNESS LOW-VOLTAGE MESA STYLE ZNSE LIGHT-EMITTING-DIODES'. ELECTRONICS LETTERS, 30 (13):1090-1091 [Details]
(1993)
'BLUE-GREEN LASER-DIODE OPERATION OF CDZNSE/ZNSE MQW STRUCTURES GROWN ON INGAP BAND-OFFSET REDUCTION LAYERS'
ONOMURA, M and ISHIKAWA, M and NISHIKAWA, Y and SAITO, S and PARBROOK, PJ and NITTA, K and RENNIE, J and HATAKOSHI, G; (1993) 'BLUE-GREEN LASER-DIODE OPERATION OF CDZNSE/ZNSE MQW STRUCTURES GROWN ON INGAP BAND-OFFSET REDUCTION LAYERS'. ELECTRONICS LETTERS, 29 (24):2114-2115 [Details]
(1993)
'GROWTH AND OPTICAL CHARACTERIZATION OF BINARY II-VI SLS'
ODONNELL, KP and PARBROOK, PJ and YANG, F and CHEN, X and TRAGERCOWAN, C; (1993) 'GROWTH AND OPTICAL CHARACTERIZATION OF BINARY II-VI SLS'. PHYSICA B, 191 (1-2):45-56 [Details]
(1993)
'THE GROWTH AND CHARACTERIZATION OF CADMIUM SELENIDE AND CADMIUM ZINC SELENIDE EPILAYERS BY MOVPE'
PARBROOK, PJ and KAMATA, A and UEMOTO, T; (1993) 'THE GROWTH AND CHARACTERIZATION OF CADMIUM SELENIDE AND CADMIUM ZINC SELENIDE EPILAYERS BY MOVPE'. JOURNAL OF CRYSTAL GROWTH, 128 (1-4, Part 2):639-645 [Details]
(1993)
'CDZNSE-ZNSE MULTILAYERS BY METALORGANIC VAPOR-PHASE EPITAXY USING DIMETHYLSELENIDE'
PARBROOK, PJ and KAMATA, A and UEMOTO, T; (1993) 'CDZNSE-ZNSE MULTILAYERS BY METALORGANIC VAPOR-PHASE EPITAXY USING DIMETHYLSELENIDE'. JAPANESE JOURNAL OF APPLIED PHYSICS PART 1-REGULAR PAPERS SHORT NOTES \& REVIEW PAPERS, 32 (1B):669-673 [Details]
(1992)
'LUMINESCENCE AND ITS DYNAMICS OF ZNSE/ZNS SUPERLATTICES'
SACK, W and OBERHAUSER, D and ODONNELL, KP and PARBROOK, PJ and WRIGHT, PJ and COCKAYNE, B and KLINGSHIRN, C; (1992) 'LUMINESCENCE AND ITS DYNAMICS OF ZNSE/ZNS SUPERLATTICES'. JOURNAL OF LUMINESCENCE, 53 (1-6):409-411 [Details]
(1992)
'PHONON-ASSISTED EXCITON LUMINESCENCE IN A CDSE-ZNSE DISORDERED SUPERLATTICE'
YANG, F and PARBROOK, PJ and HENDERSON, B and ODONNELL, KP and WRIGHT, PJ and COCKAYNE, B; (1992) 'PHONON-ASSISTED EXCITON LUMINESCENCE IN A CDSE-ZNSE DISORDERED SUPERLATTICE'. JOURNAL OF LUMINESCENCE, 53 (1-6):427-430 [Details]
(1992)
'ARE LOCALIZED EXCITONS RESPONSIBLE FOR LASING IN DISORDERED SHORT-PERIOD II-VI STRAINED LAYER SUPERLATTICES'
ODONNELL, KP and FUJII, Y and PARBROOK, PJ and SUEMUNE, I; (1992) 'ARE LOCALIZED EXCITONS RESPONSIBLE FOR LASING IN DISORDERED SHORT-PERIOD II-VI STRAINED LAYER SUPERLATTICES'. JOURNAL OF CRYSTAL GROWTH, 117 (1-4) [Details]
(1992)
'ELECTRON-BEAM EXCITATION AND PROFILING OF STRAINED CDS EPILAYERS GROWN BY METALORGANIC VAPOR-PHASE EPITAXY ON GAAS(111)A, GAAS(100), ZNSE(100) AND ZNS(100) SUBSTRATES'
TRAGERCOWAN, C and PARBROOK, PJ and YANG, F and CHEN, X and HENDERSON, B and ODONNELL, KP and COCKAYNE, B and WRIGHT, PJ; (1992) 'ELECTRON-BEAM EXCITATION AND PROFILING OF STRAINED CDS EPILAYERS GROWN BY METALORGANIC VAPOR-PHASE EPITAXY ON GAAS(111)A, GAAS(100), ZNSE(100) AND ZNS(100) SUBSTRATES'. JOURNAL OF CRYSTAL GROWTH, 117 (1-4):532-535 [Details]
(1992)
'THE OPTICAL-PROPERTIES OF WIDE BANDGAP BINARY-II-VI SUPERLATTICES'
ODONNELL, KP and PARBROOK, PJ and YANG, F and CHEN, X and IRVINE, DJ and TRAGERCOWAN, C and HENDERSON, B and WRIGHT, PJ and COCKAYNE, B; (1992) 'THE OPTICAL-PROPERTIES OF WIDE BANDGAP BINARY-II-VI SUPERLATTICES'. JOURNAL OF CRYSTAL GROWTH, 117 (1-4):497-500 [Details]
(1992)
'CRITICAL THICKNESS OF COMMON-ANION-II-VI STRAINED LAYER SUPERLATTICES (SLSS)'
PARBROOK, PJ and HENDERSON, B and ODONNELL, KP and WRIGHT, PJ and COCKAYNE, B; (1992) 'CRITICAL THICKNESS OF COMMON-ANION-II-VI STRAINED LAYER SUPERLATTICES (SLSS)'. JOURNAL OF CRYSTAL GROWTH, 117 (1-4):492-496 [Details]
(1992)
'BAND ALIGNMENTS IN ZN(CD)S(SE) STRAINED LAYER SUPERLATTICES'
TRAGERCOWAN, C and PARBROOK, PJ and HENDERSON, B and ODONNELL, KP; (1992) 'BAND ALIGNMENTS IN ZN(CD)S(SE) STRAINED LAYER SUPERLATTICES'. SEMICONDUCTOR SCIENCE AND TECHNOLOGY, 7 (4):536-541 [Details]
(1991)
'ELECTRON-BEAM EXCITATION AND PROFILING OF CDSE-ZNSE MULTIPLE QUANTUM-WELL AND STRAINED LAYER SUPERLATTICE STRUCTURES'
TRAGERCOWAN, C and PARBROOK, PJ and CLARK, D and HENDERSON, B and ODONNELL, KP and COCKAYNE, B and WRIGHT, PJ; (1991) 'ELECTRON-BEAM EXCITATION AND PROFILING OF CDSE-ZNSE MULTIPLE QUANTUM-WELL AND STRAINED LAYER SUPERLATTICE STRUCTURES'. INSTITUTE OF PHYSICS CONFERENCE SERIES, (117):715-718 [Details]
(1991)
'OPTICAL-ABSORPTION OF ZNSE-ZNS STRAINED LAYER SUPERLATTICES'
YANG, F and PARBROOK, PJ and HENDERSON, B and ODONNELL, KP and WRIGHT, PJ and COCKAYNE, B; (1991) 'OPTICAL-ABSORPTION OF ZNSE-ZNS STRAINED LAYER SUPERLATTICES'. APPLIED PHYSICS LETTERS, 59 (17):2142-2144 [Details]
(1991)
'INTERDIFFUSION IN WIDE-BANDGAP ZN(CD)S(SE) STRAINED LAYER SUPERLATTICES'
PARBROOK, PJ and HENDERSON, B and ODONNELL, KP and WRIGHT, PJ and COCKAYNE, B; (1991) 'INTERDIFFUSION IN WIDE-BANDGAP ZN(CD)S(SE) STRAINED LAYER SUPERLATTICES'. SEMICONDUCTOR SCIENCE AND TECHNOLOGY, 6 (8):818-821 [Details]
(1991)
'EXCITON BINDING-ENERGIES IN II-VI-COMPOUND STRAINED LAYER SUPERLATTICES'
YANG, F and PARBROOK, PJ and TRAGER, C and HENDERSON, B and ODONNELL, KP and WRIGHT, PJ and COCKAYNE, B; (1991) 'EXCITON BINDING-ENERGIES IN II-VI-COMPOUND STRAINED LAYER SUPERLATTICES'. SUPERLATTICES AND MICROSTRUCTURES, 9 (4):461-465 [Details]
(1991)
'CONTROL OF PREREACTION IN THE METALORGANIC CHEMICAL VAPOR-DEPOSITION OF ZINC-BASED AND CADMIUM-BASED CHALCOGENIDES'
WRIGHT, PJ and COCKAYNE, B and PARBROOK, PJ and OLIVER, PE and JONES, AC; (1991) 'CONTROL OF PREREACTION IN THE METALORGANIC CHEMICAL VAPOR-DEPOSITION OF ZINC-BASED AND CADMIUM-BASED CHALCOGENIDES'. JOURNAL OF CRYSTAL GROWTH, 108 (3-4):525-533 [Details]
(1991)
'LUMINESCENCE OF ZNSE/ZNS SUPERLATTICES'
OBERHAUSER, D and SACK, W and KLINGSHIRN, C and ODONNEL, KP and PARBROOK, PJ and WRIGHT, PJ and COCKAYNE, B; (1991) 'LUMINESCENCE OF ZNSE/ZNS SUPERLATTICES'. SUPERLATTICES AND MICROSTRUCTURES, 9 (1):107-110 [Details]
(1991)
'ELECTRON-BEAM EXCITATION OF II-VI COMPOUND STRAINED LAYER SUPERLATTICES'
TRAGERCOWAN, C and PARBROOK, PJ and CLARK, D and GREEN, G and WISEMAN, AB and HENDERSON, B and ODONNELL, KP and COCKAYNE, B and WRIGHT, PJ; (1991) 'ELECTRON-BEAM EXCITATION OF II-VI COMPOUND STRAINED LAYER SUPERLATTICES'. JOURNAL OF LUMINESCENCE, 48-9 (Part 2):773-777 [Details]
(1990)
'THE GROWTH OF ZNSE/CDSE AND ZNS/CDS STRAINED LAYER SUPERLATTICES BY MOVPE'
PARBROOK, PJ and WRIGHT, PJ and COCKAYNE, B and CULLIS, AG and HENDERSON, B and ODONNELL, KP; (1990) 'THE GROWTH OF ZNSE/CDSE AND ZNS/CDS STRAINED LAYER SUPERLATTICES BY MOVPE'. JOURNAL OF CRYSTAL GROWTH, 106 (4):503-509 [Details]
(1990)
'PHOTOLUMINESCENCE OF WIDE BANDGAP II-VI SUPERLATTICES'
ODONNELL, KP and PARBROOK, PJ and HENDERSON, B and TRAGERCOWAN, C and CHEN, X and YANG, F and HALSALL, MP and WRIGHT, PJ and COCKAYNE, B; (1990) 'PHOTOLUMINESCENCE OF WIDE BANDGAP II-VI SUPERLATTICES'. JOURNAL OF CRYSTAL GROWTH, 101 (1-4):554-558 [Details]
(1990)
'TIME-RESOLVED OPTICAL STUDIES OF PIEZOELECTRIC EFFECTS IN WURTZITE STRAINED-LAYER SUPERLATTICES'
CHEN, X and PARBROOK, PJ and TRAGERCOWAN, C and HENDERSON, B and ODONNELL, KP and HALSALL, MP and DAVIES, JJ and NICHOLLS, JE and WRIGHT, PJ and COCKAYNE, B; (1990) 'TIME-RESOLVED OPTICAL STUDIES OF PIEZOELECTRIC EFFECTS IN WURTZITE STRAINED-LAYER SUPERLATTICES'. SEMICONDUCTOR SCIENCE AND TECHNOLOGY, 5 (9):997-1000 [Details]
(1990)
'MOCVD LAYER GROWTH OF ZNSE AND ZNS/ZNSE MULTIPLE LAYERS USING NITROGEN CONTAINING ADDUCTS OF DIMETHYLZINC'
WRIGHT, PJ and COCKAYNE, B and PARBROOK, PJ and JONES, AC and OBRIEN, P and WALSH, JR; (1990) 'MOCVD LAYER GROWTH OF ZNSE AND ZNS/ZNSE MULTIPLE LAYERS USING NITROGEN CONTAINING ADDUCTS OF DIMETHYLZINC'. JOURNAL OF CRYSTAL GROWTH, 104 (3):601-609 [Details]
(1989)
'STRUCTURE OF HEXAGONAL AND CUBIC CDS HETEROEPITAXIAL LAYERS ON GAAS STUDIED BY TRANSMISSION ELECTRON-MICROSCOPY'
CULLIS, AG and SMITH, PW and PARBROOK, PJ and COCKAYNE, B and WRIGHT, PJ and WILLIAMS, GM; (1989) 'STRUCTURE OF HEXAGONAL AND CUBIC CDS HETEROEPITAXIAL LAYERS ON GAAS STUDIED BY TRANSMISSION ELECTRON-MICROSCOPY'. APPLIED PHYSICS LETTERS, 55 (20):2081-2083 [Details]
(1989)
'THE MOCVD GROWTH WITHOUT PREREACTION OF ZNSE AND ZNS LAYERS'
WRIGHT, PJ and PARBROOK, PJ and COCKAYNE, B and JONES, AC and ORRELL, ED and ODONNELL, KP and HENDERSON, B; (1989) 'THE MOCVD GROWTH WITHOUT PREREACTION OF ZNSE AND ZNS LAYERS'. JOURNAL OF CRYSTAL GROWTH, 94 (2):441-447 [Details]
(1989)
'THE CHARACTERIZATION OF CADMIUM-SULFIDE AND CADMIUM SELENIDE EPITAXIAL LAYERS GROWN BY MOCVD ON GALLIUM-ARSENIDE'
CULLIS, AG and WILLIAMS, GM and COCKAYNE, B and WRIGHT, PJ and SMITH, PW and PARBROOK, PJ and HALSALL, MP; (1989) 'THE CHARACTERIZATION OF CADMIUM-SULFIDE AND CADMIUM SELENIDE EPITAXIAL LAYERS GROWN BY MOCVD ON GALLIUM-ARSENIDE'. INSTITUTE OF PHYSICS CONFERENCE SERIES, (100):217-222 [Details]
Professional
Honours and Awards
| | Year | Title | Awarding Body |
| --- | --- | --- | --- |
| | 1991 | Toshiba Fellow | Toshiba Corporation, Japan |
Professional Associations
| | Association | Function | From / To |
| --- | --- | --- | --- |
| | International Advisory Committee for International Workshop on Nitride Semiconductors | Member | 01-JAN-07 / |
| | Progamme Committee for ISSLED2010 | Member | 01-JAN-10 / 31-AUG-10 |
| | Steering Committee of EPSRC funded GaN grant at Cambridge University | Member | 01-JAN-02 / 31-DEC-10 |
| | EPSRC College (inc sitting on funding, mid-term review and advisory panels). | Member (Reviewer, Panel Assessor, Interviewer) | 01-JAN-99 / |
| | Management committee for the UK Nitrides Consortium, treasurer from 2003-2008 | Member | 01-JAN-99 / |
| | International Conference on Nitride Semiconductors | Conference Co-chair | 10-JUL-11 / 15-JUL-11 |
| | UK Technology Strategy Board. | Reviewer | 01-JAN-08 / 31-DEC-10 |
| | Science Foundation Ireland | Reviewer | 01-JAN-03 / 31-DEC-03 |
| | Programme Committee for ISSLED2012 | Member | 01-JAN-12 / 31-AUG-13 |
| | International Workshop on Nitride Semiconductors | Programme Committee Member | 01-JAN-14 / 30-AUG-14 |
| | Steering Committee GANEX | Member | 01-JAN-12 / |
| | International Conference Nitride Semiconductors 2013 | Programme Committee Member | 01-JAN-13 / 30-AUG-13 |
| | ISSLED 2014 | Progamme Committee Member | 01-JAN-14 / 18-DEC-14 |
Conference Contributions
Year
Publication
(2013)
UK Nitrides Consortium Winter Meeting 2013,
P J Parbrook (2013) -. [Chair Sessions at Symposia], UK Nitrides Consortium Winter Meeting 2013, Cardiff, Wales , 08-JAN-13 – 09-JAN-13. [Details]
(2013)
UK Nitrides Consortium Winter Meeting 2013,
H N Li, T C Sadler, V Z Zubialevich, M Conroy, S Norouzian and P J Parbrook (2013) Effect of thin GaN layer between AlN-template and AlGaN buffer on optical properties of the 340 nm InAlN/AlGaN multiple quantum wells. [Oral Presentation], UK Nitrides Consortium Winter Meeting 2013, Cardiff, Wales , 08-JAN-13 – 09-JAN-13. [Details]
(2013)
UK Nitrides Consortium Winter Meeting 2013,
M. Smith, L. Floyd, D. O'Mahony and P. J. Parbrook (2013) Comparative simulation study of InAlN/GaN and AlGaN/GaN HEMT devices. [Poster Presentation], UK Nitrides Consortium Winter Meeting 2013, Cardiff, Wales , 08-JAN-13 – 09-JAN-13. [Details]
(2013)
UK Nitrides Consortium Winter Meeting 2013,
D. O'Mahony, M. Smith, T. Sadler, P. Maaskant, B. Corbett and P. J. Parbrook (2013) Electrical Characteristics of Ohmic contacts on InAlN/GaN and AlGaN/GaN HEMTs. [Poster Presentation], UK Nitrides Consortium Winter Meeting 2013, Cardiff, Wales , 08-JAN-13 – 09-JAN-13. [Details]
(2013)
UK Nitrides Consortium Winter Meeting 2013,
N. Allehiani, N. Kumar, P. R. Edwards, B. Hourahine, H. Li, P. J. Parbrook, C. Trager-Cowan (2013) Correlating structural and luminescence properties of nitride semiconductor thin films using electron channelling contrast imaging and cathodoluminescence hyperspectral imaging. [Poster Presentation], UK Nitrides Consortium Winter Meeting 2013, Cardiff, Wales , 08-JAN-13 – 09-JAN-13. [Details]
(2012)
4th International Symposium on Growth of III-Nitrides,
T C Sadler, H N Li, V Zubialevich, M Conroy, Z Quan, P J Parbrook (2012) Routes to Aluminium Gallium Nitride Buffer Layers for UV-LED Growth. [Poster Presentation], 4th International Symposium on Growth of III-Nitrides, St Petersburg, Russia , 16-JUL-12 – 19-JUL-12. [Details]
(2012)
6th Space Agency – MOD Workshop on Wideband Gap Semiconductors and Components,
M D Smith, T C Sadler, H N Li, V Z Zubialevich, P J Parbrook (2012) Improved Carrier Mobility in InAlN/AlN/GaN HEMT Devices for Space Applications. [Oral Presentation], 6th Space Agency – MOD Workshop on Wideband Gap Semiconductors and Components, ESA-ESTEC, Noordwijk, The Netherlands , 08-OCT-12 – 09-OCT-12. [Details]
(2012)
UK Semiconductors 2012,
M A Conroy, T C Sadler, H N Li, V Z Zubialevich, J D Holmes, P J Parbrook (2012) Structural Characterisation of Novel UV-LED Growth. [Poster Presentation], UK Semiconductors 2012, Sheffield , 04-JUL-12 – 05-JUL-12. [Details]
(2012)
UK Semiconductors 2012,
G Naresh-Kumar, B Hourahine, P R Edwards, J Brickbauer, R W Martin, C Mauder, A P Day, A Winkelmann, P J Parbrook, A J Wilkinson, C Trager-Cowan (2012) Applications of electron channelling contrast imaging for characterising nitride semiconductor thin films in an scanning electron microscope. [Poster Presentation], UK Semiconductors 2012, Sheffield , 04-JUL-12 – 05-JUL-12. [Details]
(2012)
U K Semiconductors 2012,
M Smith, T C Sadler, H N Li, V Z Zubialevich, P J Parbrook (2012) The effect of NH3 flux on the MOCVD growth of AlN interlayers for InAlN HEMTs. [Poster Presentation], U K Semiconductors 2012, Sheffield, UK , 04-JUL-12 – 05-JUL-12. [Details]
(2012)
UK Semiconductors 2012,
H N Li, T C Sadler, Z Quan, V Z Zubialevich, M Conroy, P J Parbrook (2012) Strain Relief for Aluminium Gallium Nitride using GaN/AlN interlayers. [Poster Presentation], UK Semiconductors 2012, Sheffield , 04-JUL-12 – 05-JUL-12. [Details]
(2012)
7th International Workshop on Nitride Semiconductors,
Thomas C Sadler, Elaine Taylor, Zhiheng Quan, Miguel Caro, Haoning Li, Michele A Conroy, Vitaly Zubialevich, Robert W Martin, Peter J Parbrook (2012) Flip Chip Ultraviolet Light Emitting Diodes Utilising Polarisation Matched InAlN/AlGaN MQWs. [Poster Presentation], 7th International Workshop on Nitride Semiconductors, Sapporo, Japan , 14-OCT-12 – 19-OCT-12. [Details]
(2012)
7th International Workshop on Nitride Semiconductors,
Thomas C Sadler, Haoning Li, Zhiheng Quan, Michele A Conroy, Vitaly Zubialevich, Justin D Holmes, and Peter J Parbrook (2012) Aluminium gallium buffer layers for Ultraviolet Light Emitting Diodes incorporating sacrificial gallium nitride layers for flip chip processing. [Poster Presentation], 7th International Workshop on Nitride Semiconductors, Sapporo, Japan , 14-OCT-12 – 19-OCT-12. [Details]
(2012)
7th International Workshop on Nitride Semiconductors,
Naresh Kumar Gunasekar, Ben Hourahine, Paul R Edwards, Jochen Bruckbauer, Robert W Martin, Christof Mauder, Austin Day, Aimo Winkelmann, Peter Parbrook, Angus J Wilkinson, Carol Trager Cowan (2012) Applications of electron channelling contrast imaging for characterizing nitride semiconductor thin films in a scanning electron microscope. [Oral Presentation], 7th International Workshop on Nitride Semiconductors, Sapporo, Japan , 14-OCT-12 – 19-OCT-12. [Details]
(2012)
Uk Nitrides Consortium Winter Meeting 2012,
P J Parbrook (2012) Organisation. [Conference Organising Committee Member], Uk Nitrides Consortium Winter Meeting 2012, Bath, England , 04-JAN-12 – 05-JAN-12. [Details]
(2012)
UK Nitrides Consortium Winter Meeting 2012,
Donagh O"Mahony, Peter Parbrook, Thomas Sadler and Brian Corbett (2012) Development of III-nitride/Si solar cells. [Poster Presentation], UK Nitrides Consortium Winter Meeting 2012, Bath, England , 04-JAN-12 – 05-JAN-12. [Details]
(2012)
UK Nitrides Consortium Winter Meeting 2012,
Matthew Smith, Thomas Sadler, Haoning Li and Peter Parbrook (2012) Initial investigations into InAlN HEMT reliability and the effects of including an AlN interlayer. [Poster Presentation], UK Nitrides Consortium Winter Meeting 2012, Bath, England , 04-JAN-12 – 05-JAN-12. [Details]
(2012)
UK Nitrides Consortium Winter Meeting 2012,
Haoning Li, Thomas Sadler and Peter Parbrook (2012) Different approaches to successful AlN epitaxy by MOVPE. [Oral Presentation], UK Nitrides Consortium Winter Meeting 2012, Bath, England , 04-JAN-12 – 05-JAN-12. [Details]
(2012)
4th International Symposium on Growth of III-Nitrides,
V Zubialevich, T C Sadler, H N Li, Z Quan, P J Parbrook (2012) Growth of AlGaN on sapphire suing AlN/GaN superlattices as strain relaxing layers. [Poster Presentation], 4th International Symposium on Growth of III-Nitrides, St Petersburg, Russia , 16-JUL-12 – 19-JUL-12. [Details]
(2012)
9th International Symposium on Semiconductor Light Emitting Devices,
T C Sadler, H N Li, V Zubialevich, M Conroy, Z Quan, P J Parbrook (2012) Routes to Aluminium Gallium Nitride Buffer Layers for UV-LED Growth. [Oral Presentation], 9th International Symposium on Semiconductor Light Emitting Devices, Berlin, Germany , 22-JUL-12 – 27-JUL-12. [Details]
(2012)
7th International Conference on Nitride Semiconductors,
P J Parbrook (2012) MBE/Sputtering Session. [Chair Sessions at Symposia], 7th International Conference on Nitride Semiconductors, Sapporo, Japan , 15-OCT-12 – 19-OCT-12. [Details]
(2012)
UK Nitrides Consortium Winter Meeting 2012,
Thomas Sadler, Haoning Li and Peter Parbrook (2012) InAlN epitaxy on AlN: Comparisons and contrasts with epitaxy on GaN. [Oral Presentation], UK Nitrides Consortium Winter Meeting 2012, Bath, England , 04-JAN-12 – 05-JAN-12. [Details]
(2012)
6th Space Agency-MOD Workshop on Wide Bandgap Semiconductors and Components,
M D Smith, D O'Mahony, L Floyd, P J Parbrook (2012) Theoretical Comparative Study of InAlN/GaN and AlGaN/GaN Devices Based on Preliminary Material Data. [Poster Presentation], 6th Space Agency-MOD Workshop on Wide Bandgap Semiconductors and Components, ESA-ESTEC, Noordwijk, The Netherlands , 08-OCT-12 – 09-OCT-12. [Details]
(2011)
9th International Conference on Nitride Semiconductors,
D. O'Mahony, N. Cordero, I. Mathews, B. Corbett, A. P. Morrison, P. Parbrook (2011) Theoretical Performance of InGaN Photovoltaic Cells under High Solar Concentration. [Poster Presentation], 9th International Conference on Nitride Semiconductors, Glasgow, Scotland , 10-JUL-11 – 15-JUL-11. [Details]
(2011)
My Fab Users Meeting 2011,
P J Parbrook (2011) III-Nitride Semiconductor Optoelectronics: Moving from the Visible to the Ultra-Violet. [Invited Lectures (Conference)], My Fab Users Meeting 2011, Gothenburg, Sweden , 12-APR-11 – 13-APR-11. [Details]
(2011)
9th International Conference on Nitride Semiconductors,
P J Parbrook (2011) What's the Next Big Thing in MOVPE. [Invited Oral Presentation], 9th International Conference on Nitride Semiconductors, Glasgow, Scotland , 10-JUL-11 – 15-JUL-11. [Details]
(2011)
9th International Conference on Nitride Semiconductors,
P J Parbrook (2011) Plenary Session. [Chair Sessions at Symposia], 9th International Conference on Nitride Semiconductors, Glasgow, Scotland , 10-JUL-11 – 15-JUL-11. [Details]
(2010)
UK Nitrides Consortium Winter Conference 2010,
Parbrook P.J. (2010) Chair. [Conference Organising Committee Chairperson], UK Nitrides Consortium Winter Conference 2010, Cork, Ireland , 04-JAN-10 – 05-JAN-10. [Details]
(2010)
6th International Workshop on Nitride Semiconductors,
Donagh O'Mahony, Nicolas Cordero, Brian Corbett, Peter Parbrook (2010) Tunnel junction considerations for monolithic multi-junction solar cells based on InGaN. [Oral Presentation], 6th International Workshop on Nitride Semiconductors, Tampa, Florida, USA , 18-SEP-11 – 24-SEP-10. [Details]
(2009)
Toshiba Fellowship Alumni Meeting 2009,
P J Parbrook (2009) Gallium Nitride Optoelectronics: From the Ultra-Violet to the Infrared?. [Invited Seminars/Guest Lectures], Toshiba Fellowship Alumni Meeting 2009, London, England , 28-NOV-09 – 28-NOV-09. [Details]
(2005)
6th International Conference on Nitride Semiconductors,
A Hashemizadeh, J-P R Wells, J Brown, B D Jones, P Murzyn, T Wang, P J Parbrook, D J Mowbray, D O Kundys, A M Fox and M S Skolnick; (2005) The magnesium acceptor states in GaN: An investigation by optically detected magnetic resonance. [Oral Presentation], 6th International Conference on Nitride Semiconductors, Bremen, Germany , 26-JUN-05 – 01-JUL-05. [Details]
(2005)
UK Nitrides Consortium Summer Meeting 2005,
D O Kundys, J-P R Wells, A Hashemizadeh, T Wang, P J Parbrook, M S Skolnick, A M Fox and D J Mowbray; (2005) Four-wave mixing spectroscopy of InGaN/GaN QWs. [Oral Presentation], UK Nitrides Consortium Summer Meeting 2005, Nottingham, England , 01-JUL-05 – 01-JUL-05. [Details]
(2005)
UK Nitrides Consortium Summer Meeting 2005,
T Wang, P J Parbrook, F Ranalli, J Bai, K B Lee, A Tahraoui, R J Airey, G Hill and A G Cullis; (2005) AlGaN based UV emission. [Oral Presentation], UK Nitrides Consortium Summer Meeting 2005, Nottingham, England , 01-JAN-05 – 01-JAN-05. [Details]
(2005)
UK Nitrides Consortium Winter Meeting 2005,
C Trager-Cowan, F Sweeny, P Trimby, A Day, A Gholinia, N-H Schmidt, P J Parbrook, A J Wilkinson and I M Watson ; (2005) Electron backscatter diffraction and forescatter imaging of nitride thin films. [Oral Presentation], UK Nitrides Consortium Winter Meeting 2005, Manchester, England , 04-JAN-05 – 05-JAN-05. [Details]
(2005)
UK Nitrides Consortium Winter Meeting 2005,
J J Toriz-Garcia, P J Parbrook, T Wang, J P R David, R J Airey and G Hill; (2005) The optoelectronic characteristics of GaN p-i-n photodiodes. UK Nitrides Consortium Winter Meeting 2005, Manchester,England , 04-JAN-05 – 05-JAN-05. [Details]
(2005)
UK Nitrides Consortium Winter Meeting 2005,
F Ranalli, J Bai, T Wang, P J Parbrook, G Hill and A Tahraoui (2005) Growth and Properties of 350 nm AlInGaN UV-LEDs. UK Nitrides Consortium Winter Meeting 2005, Manchester, England , 04-JAN-05 – 05-JAN-05. [Details]
(2005)
UK Nitrides Consortium Winter Meeting 2005,
I H Brown, P Blood, P M Smowton, J D Thompson, A M Fox, S M Olaizola, P J Parbrook and W W Chow ; (2005) Time evolution of the screening of piezoelectric fields in InGaN Quantum Wells. UK Nitrides Consortium Winter Meeting 2005, Manchester, England , 04-JAN-05 – 05-JAN-05. [Details]
(2005)
UK Nitrides Consortium Winter Meeting 2005,
W S Tan, M W Low, R T Green, P J Parbrook, T Wang, P A Houston, M J Uren, R S Balmer, T Martin, P McGovern and P J Tasker; (2005) Variation in SiNx passivation of AlGaN/GaN HFETs. UK Nitrides Consortium Winter Meeting 2005, Manchester, England , 04-JAN-05 – 05-JAN-05. [Details]
(2004)
International Conference on Physics Education and Frontier Research, 4th joint meeting of overseas Chinese physicists,
T Wang and P J Parbrook ; (2004) MOCVD growth of high performance UV-LEDs and violet/blue LDs. [Invited Oral Presentation], International Conference on Physics Education and Frontier Research, 4th joint meeting of overseas Chinese physicists, Shanghai, China , 01-JAN-04 – 01-JAN-04. [Details]
(2004)
3rd International Workshop on Nitride Semiconductors,
C Trager-Cowan, F Sweeney, P R Edwards, A J Wilkinson, R W Martin, P Trimby, N-H Schmidt, P J Parbrook and D Zubia; (2004) Characterisation of nitride thin films by the combination of electron backscatter diffraction, X-ray diffraction and cathodoluminescence. 3rd International Workshop on Nitride Semiconductors, Pittsburgh, USA , 18-JUL-04 – 23-JUL-04. [Details]
(2004)
3rd International Workshop on Nitride Semiconductors,
P J Parbrook, T Wang, R J Lynch, C N Harrison, D Sanvitto and M S Skolnick; (2004) High reflectivity ultra-violet Bragg mirrors. 3rd International Workshop on Nitride Semiconductors, Pittsburgh, USA , 18-JUL-04 – 23-JUL-04. [Details]
(2004)
3rd International Workshop on Nitride Semiconductors,
P J Parbrook, T Wang, M P Halsall, B Sherliker, P Harmer; (2004) Growth of low density InGaN quantum dot layers by MOVPE. 3rd International Workshop on Nitride Semiconductors, Pittsburgh, USA , 18-JUL-04 – 23-JUL-04. [Details]
(2004)
UK Nitrides Consortium Summer Meeting 2004,
A Alyamani, D Sanvitto, T Wang, P J Parbrook and M S Skolnick; (2004) Ultra-violet Bragg mirrors and microcavities. [Oral Presentation], UK Nitrides Consortium Summer Meeting 2004, QinetiQ, Malvern, England , 01-JUL-04 – 01-JUL-04. [Details]
(2004)
UK Nitrides Consortium Summer Meeting 2004,
J Toriz, P J Parbrook, T Wang, J P R David, J S Ng, and R J Airey ; (2004) Gallium nitride photodetectors. UK Nitrides Consortium Summer Meeting 2004, QinetiQ, Malvern, England , 01-JUL-04 – 01-JUL-04. [Details]
(2004)
UK Nitrides Consortium Winter Meeting 2004,
M Lada, A G Cullis, P J Parbrook and M A Whitehead (2004) Effects of anneal on GaN nucleation layers and subsequent epilayers. [Oral Presentation], UK Nitrides Consortium Winter Meeting 2004, Durham, England , 06-JAN-04 – 07-JAN-04. [Details]
(2004)
5th International Conference on Low Dimensional Structures and Superlattices,
B Sherliker, M P Halsall, P J Parbrook and T Wang; (2004) Micro-photoluminescence and photocurrent studies of InGaN quantum dots grown by MOVPE at low surface densities on GaN. [Oral Presentation], 5th International Conference on Low Dimensional Structures and Superlattices, Cancun, Mexico , 01-DEC-04 – 01-DEC-04. [Details]
(2004)
Conf. Lasers and Electro-Optics,
W H Fan, S M Olaizola, J-P R Wells, D J Mowbray, M S Skolnick, A M Fox, T Wang and P J Parbrook; (2004) Electron capture time in InGaN/GaN multiple quantum wells. Conf. Lasers and Electro-Optics, * , 01-JAN-04 – 01-JAN-04. [Details]
(2004)
UK Nitrides Consortium Winter Meeting 2004,
M P Halsall, B Sherliker, P Harrsion, V D Jovanovic, D Injin, Z Ikonic, P D Buckle, T Wang, M A Whitehead, and P J Parbrook; (2004) Nitride based quantum well infrared photodetectors (QWIPs), design, growth, spectroscopy and working devices. [Oral Presentation], UK Nitrides Consortium Winter Meeting 2004, Durham, England , 06-JAN-04 – 07-JAN-04. [Details]
(2004)
UK Nitrides Consortium Winter Meeting 2004,
G N Aliev, S Zeng, D Wolverson, S J Bingham, J J Davies and P J Parbrook; (2004) Mg-doped GaN: Annealing and concentration-dependence probed by optically detected magnetic resonance. [Oral Presentation], UK Nitrides Consortium Winter Meeting 2004, Durham, England , 06-JAN-04 – 07-JAN-04. [Details]
(2004)
UK Nitrides Consortium Winter Meeting 2004,
P J Parbrook, T Wang, M S Skolnick, D Sanvitto and C N Harrison; (2004) High reflectivity Bragg mirrors in the UV. [Oral Presentation], UK Nitrides Consortium Winter Meeting 2004, Durham, England , 06-JAN-04 – 07-JAN-04. [Details]
(2004)
UK Nitrides Consortium Summer Meeting 2004,
P J Parbrook, T Wang, F Ranalli, C N Harrison, J S Ng, J P R David, A Tahraoui, G Hill, W C Hung and A G Cullis; (2004) Development of Nitride Laser Diode. [Oral Presentation], UK Nitrides Consortium Summer Meeting 2004, QinetiQ, Malvern, England , 01-JUL-04 – 01-JUL-04. [Details]
Committees
| | Committee | Function | From / To |
| --- | --- | --- | --- |
| | Electrical and Electronic Engineering Strategy Committee | Member | 2011 / 2012 |
| | Electrical and Electronic Engineering Postgraduate Committee | Chair | 2011 / 2012 |
| | Promotion to Professor (Scale 2) Board | Member | 2012 / |
| | School of Engineering Postgraduate Committee | Member | 2013 / |
| | School of Engineering Examinations Committee | Chair | 2013 / |
Employment
| | Employer | Position | From / To |
| --- | --- | --- | --- |
| | UCC | Stokes Professor of Nitride Materials and Devices | 27-APR-09 / |
| | Department of Electronic and Electrical Engineering, University of Sheffield, UK | Lecturer, Senior Lecturer, Reader in Electronic Engineering | 25-SEP-95 / 26-APR-09 |
| | Toshiba Central Research Laboratories, Toshiba Corporation, Kawasaki, Japan | Research Fellow | 20-FEB-91 / 15-SEP-95 |
| | Department of Physics, University of Strathclyde | Postgraduate Research Associate | 01-OCT-87 / 30-SEP-90 |
Education
| | Year | Institution | Qualification | Subject |
| --- | --- | --- | --- | --- |
| | 1987 | University of Strathclyde | BSC | Physics |
| | 1991 | University of Strathclyde | PHD | Physics |
Languages
| | Language | Reading | Writing | Speaking |
| --- | --- | --- | --- | --- |
| | English | Fluent | Fluent | Fluent |
| | Japanese | Basic | Basic | Fluent |
| | German | Fluent | Basic | Basic |
| | French | Basic | Basic | Basic |
Consultancy
| | Client | Description |
| --- | --- | --- |
| | University of Strathclyde | External Examiner to Undergraduate Physics Progammes |
| | University of Strathclyde | External Examiner to Postgraduate Taught Masters Physics Related Programmes. |
Journal Activities
| | Journal | Role | To / From |
| --- | --- | --- | --- |
| | Applied Physics Letters | Referee | – |
| | Journal Of Crystal Growth | Referee | – |
| | Optics Express | Referee | – |
| | Journal Of Applied Physics | Referee | – |
Other Activities
Description
Asked on two occasions to act as expert witness in patent disputes relating to GaN based LED technology
Authored Commerical Report on use of GaN as photocathode material (2002)
Selected Research Grants, prior to coming to UCC.• EPSRC (UK) Support for the EPSRC National Centre for III-V Technologies at Sheffield (2006-10) £4,631,647 Co-investigator, PI responsibility for III-N activity worth around £600,000
• Research Councils UK, Basic Technology: UV-LEDs for Microemitters (2004-8) £448,947, Principal Investigator at Sheffield (part of collaboration led by Strathclyde University.)
• QinetiQ Ltd: Characterisation of UV Materials for Light Emitting Diodes (2004-7), £19,500, Prinicipal Investigator
• EPSRC (UK) Support for EPSRC Central Facility for III-V Materials at Sheffield, (2002-6) £6,475,939. Co-investigator. PI responsibility for III-N activity worth around £600,000
External Examiner for 6 Ph.D. and 1 M.Phil. student
Teaching
Current Postgraduate Students
| | Student | Degree Type |
| --- | --- | --- |
| | Li Hao Ning | Doctoral Degree |
| | Smith Matthew David | Doctoral Degree |
| | Conroy Michele Ann | Doctoral Degree (Structured) |
| | Pampili Pietro | Doctoral Degree |
| | Norouzian Alam Shahab | Doctoral Degree |
| | Khan Muhammad Umar | Doctoral Degree |
| | Quan Zhiheng | Doctoral Degree |
Modules Taught
| | Term (ID)) | Title | Link | Subject |
| --- | --- | --- | --- | --- |
| | 2015 | Semiconductor Materials and Devices | UE2003 | Semiconductor Materials and Devices |
| | 2015 | Optical Electronics | EE4007 | Optical Electronics |
| | 2015 | Professional Engineering Communication and Ethics | PE1006 | Professional Engineering Communication and Ethics |
| | 2015 | Optoelectronics | EE6108 | Optoelectronics |