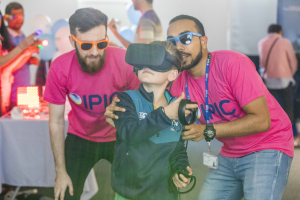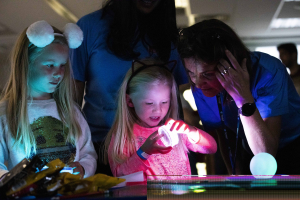 IPIC are once again looking forward to participating in Culture Night on Friday 18th September.  Due to COVID-19 restrictions, we are sad not to be welcoming visitors to Tyndall National Institute on the night but we look forward to participating in a fun and dynamic online event.  In partnership with a number of groups across Tyndall, we will bring the guests on a busy journey on Zoom where they can learn about the various research happening across Tyndall and also get hands-on with some simple at-home experiments.  Siddra Maryam from the Biophotonics team will take our guests through the Secret Spectrum workshop and help them build their own spectrometers.  Once built, guests can explore what colour is light using different light sources at home.
Culture Night at Tyndall will offer something for both young and old.  We look forward to seeing you on the night from the comfort of your own home.
Booking essential at the following link.  Make sure you register by 10am on Friday 11th September to receive your event materials by post.